9 Storage Solutions to Maximise a Small Bathroom
9 Storage Solutions to Maximise a Small Bathroom
If your bathroom is more of a closet than a water closet, fret not. There's surprisingly a lot that can be done to enlarge a small bathroom and create plenty of space without renovation. Here are 9 small bathroom storage solutions that can help squeeze a little extra space into your bathroom. Even if you just incorporate two of these ideas, you'll soon see a drastic difference.
Install a Shelf Above the Sink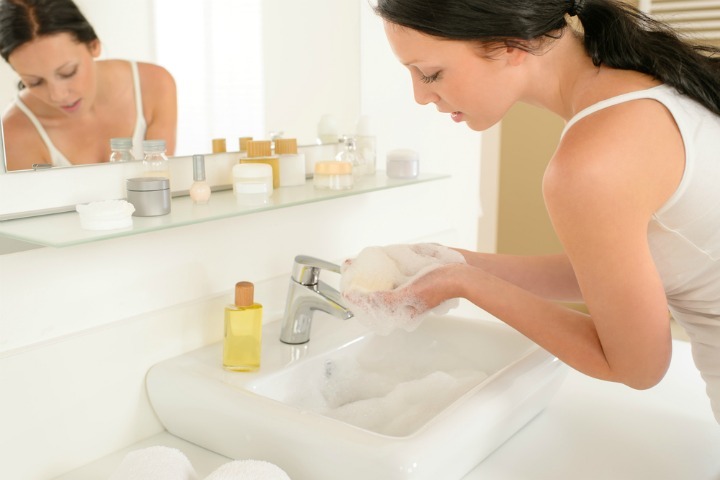 With a small bathroom, the best way to maximise storage while minimising clutter is to make the most of your vertical space. This means cabinets on the wall is better than adding extra furniture to the floor. Installing a small shelf between your sink and mirror is a great way of providing an extra surface for cosmetics and toiletries while getting ready.
Install a Shelf Below the Sink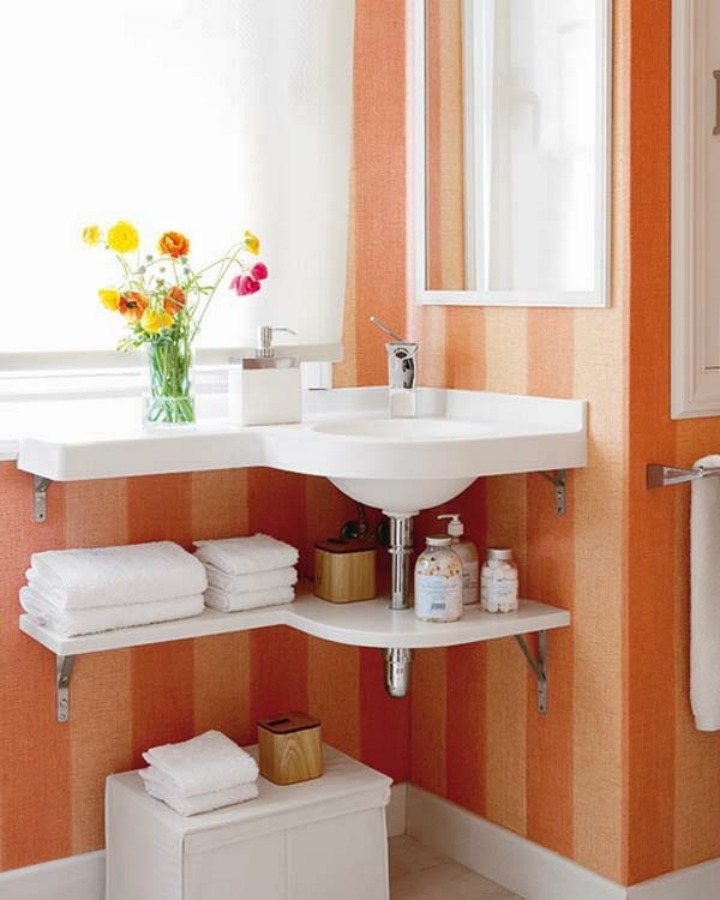 Image courtesy of archtecturendesign.net
As well as above the sink, the area below the sink provides generous, and often overlooked, space. An extra shelf or two to the bottom left and right of your sink could be very useful to store shampoos or toilet roll. When choosing your shelving, if your bathroom looks particularly busy, opt for clear glass shelves to make the room appear more open.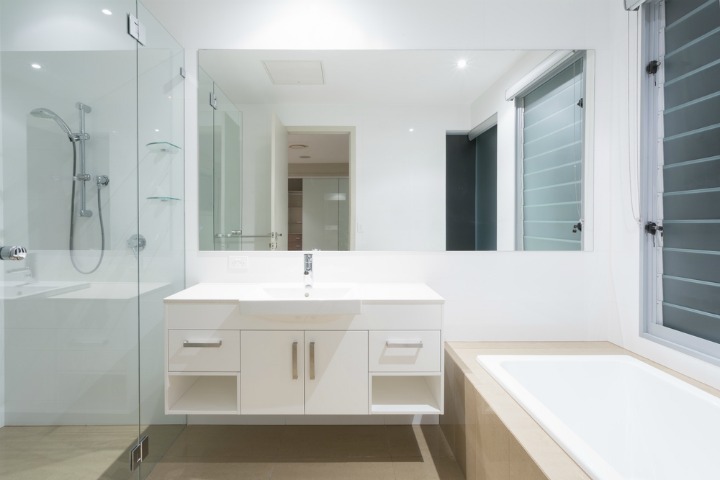 Although the last thing you'll want to do is overcrowd your bathroom, mirrors are a great method of adding the illusion of depth to your bathroom. A large mirror can actually make the little space you have appear twice as big.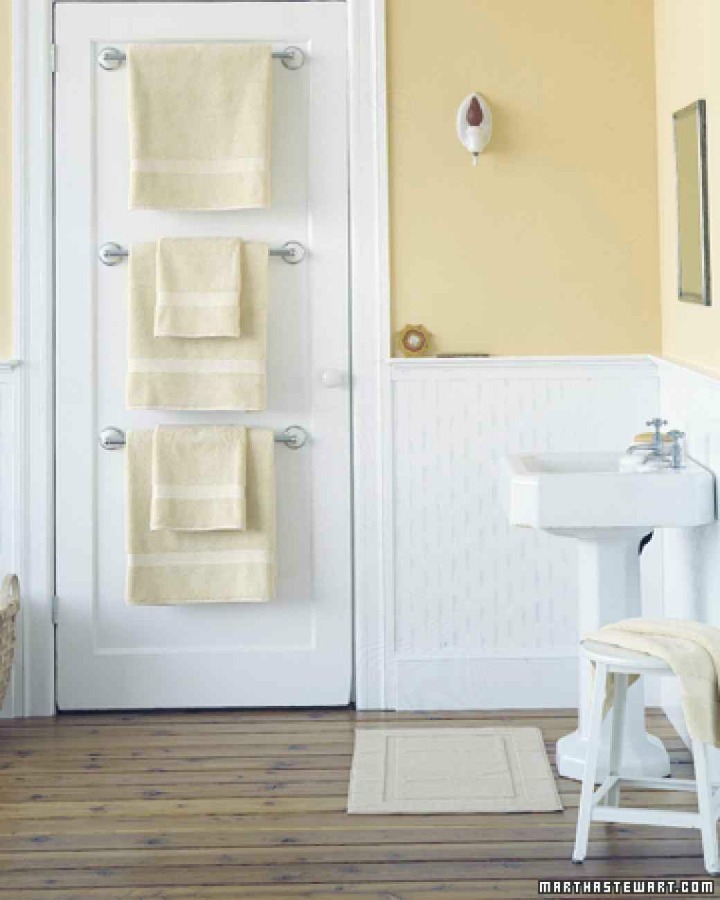 Image courtesy of marthastewart.com
Instead of using a towel rack, which could take up valuable space, use the back of your bathroom door to store your towels. This area often goes forgotten, but it could host a series of multiple towel rails or rods on top of one another, which would allow you to hang several towels instead of just one.
Install a Shelf Above the Bathroom Door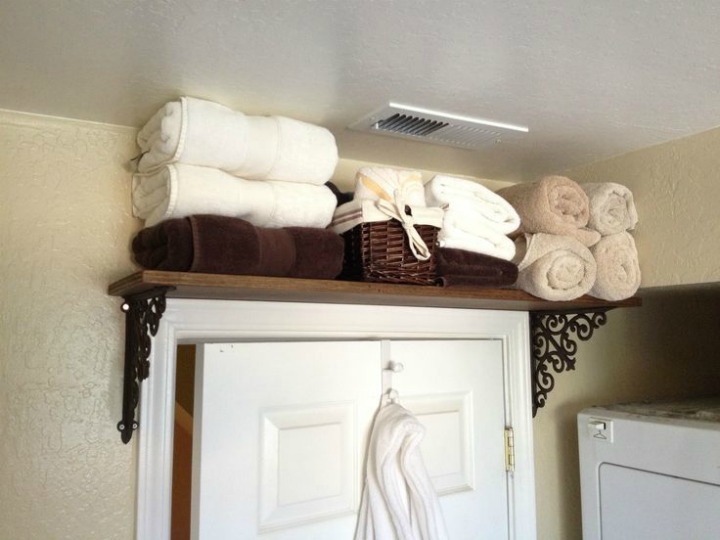 The area above the bathroom door is also a suitable spot to mount another shelf if need be. Although it may be difficult to reach on a regular basis, this shelf is often unnoticed so feel free to dump your messiest of products here.
Use the Space Above Your Toilet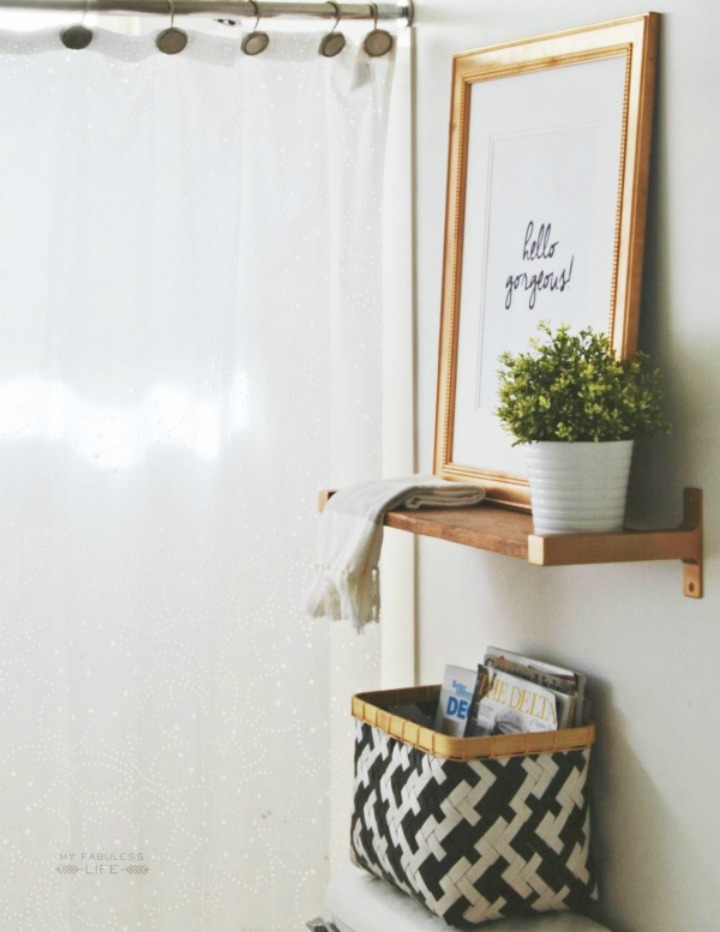 Another area which supplies neglected space, is above the toilet. This space is suitable for a wall hung cabinet or further clear shelving. The toilet itself even provides a platform for extra storage, for example a basket of toiletries could find a home on top of the cistern.
Use a Stacked Plate Rack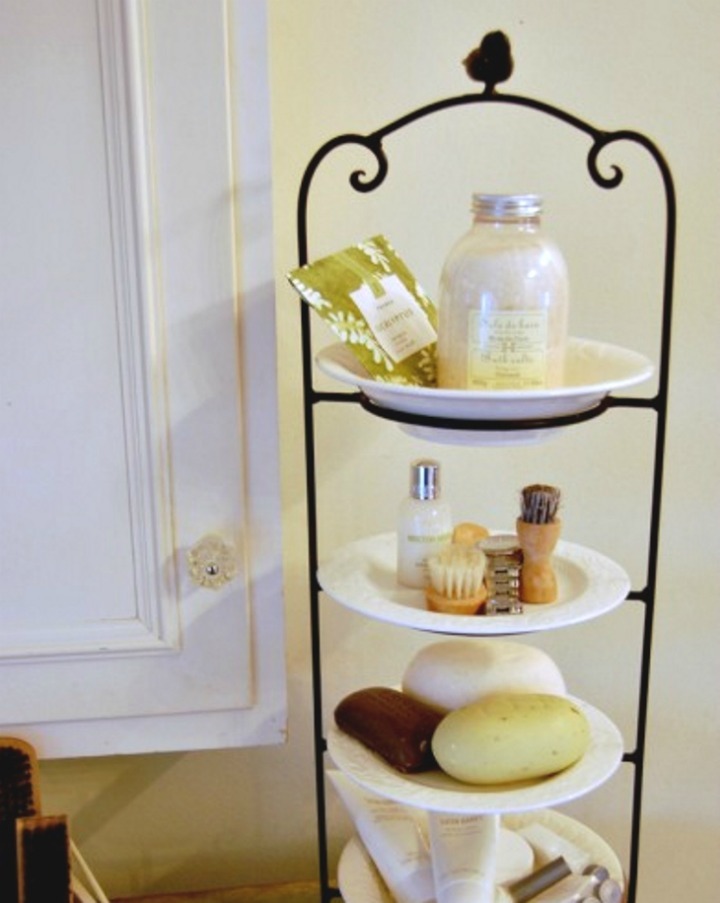 As unusual as it sounds to put a plate rack in the bathroom, it again is a clever way of using vertical space. For example, a 3 tiered plate rack would provide 3 times as much storage as the counter would alone. Each plate would be an ideal area for extra toiletries or become a unique soap dish.
Put Boxes or Baskets in Cabinets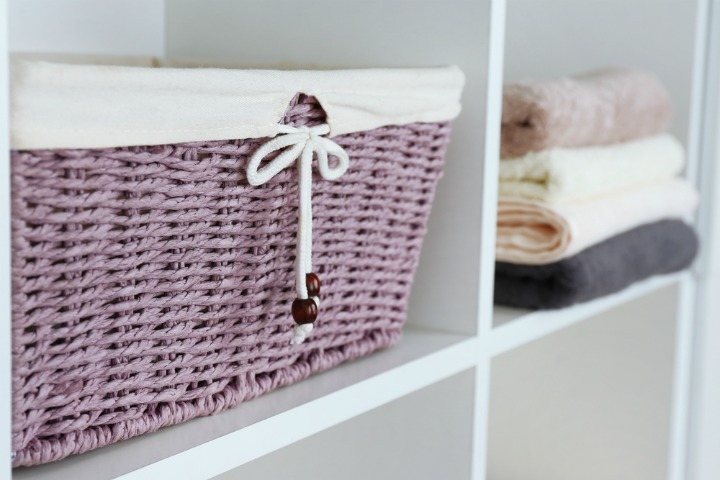 Boxes, baskets or even trays tucked away inside your bathroom cabinets will not only help when organising your products, but again maximise storage space while being hidden. These make bathroom surfaces look a lot cleaner and allow you to find items significantly more quickly.
Hang Spice Racks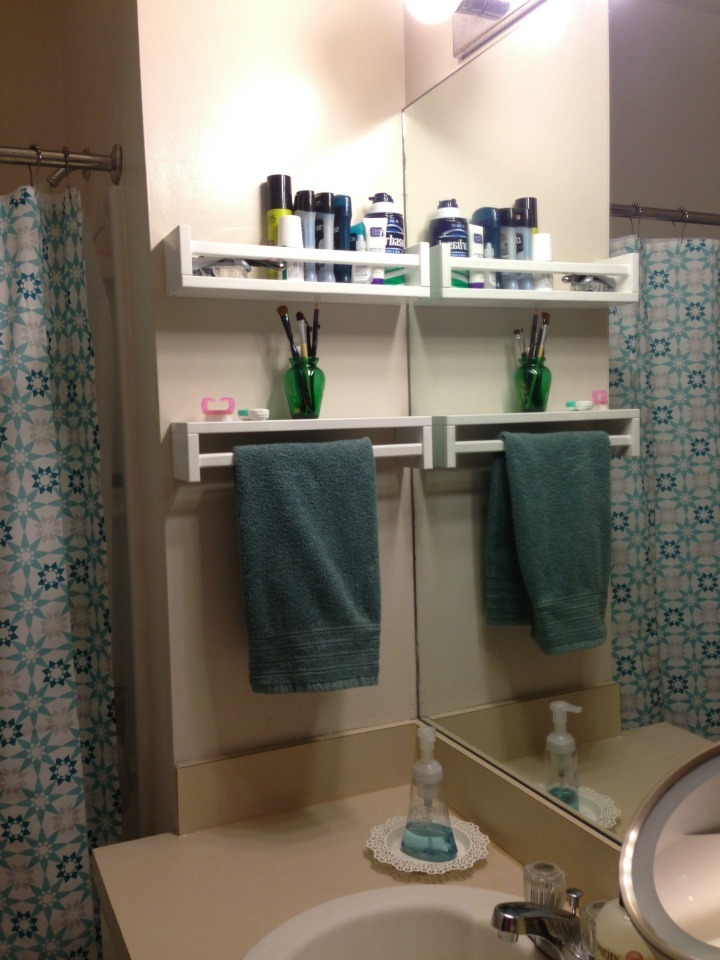 Finally, two or three spice racks hung vertically on the wall next to your mirror are an amazing organisational hack for cosmetics. As a cheaper alternative to traditional shelving, these can also be easily painted to match your bathroom's colour scheme for a unique look.
Can you think of any other small bathroom storage hacks? Let us know in the comments?