What Kind Of Bath Time Toys Are Best For Your Baby?
What Kind Of Bath Time Toys Are Best For Your Baby?
Bath time comes almost nightly for babies, which is why finding the right products for this evening activity is crucial when it comes to getting them clean, keeping them happy and ensuring they're entertained. To make sure your baby is cared for when splashing around, here are some of the things you should be looking out for when purchasing baby bath time toys.
Teething problems
Babies can become upset pretty quickly when it's time for them to teethe, and an irritable baby can make bath time twice as hard as it need to be. Make sure you've included some water-friendly teething toys in your bath time play set if your baby is getting grizzly. A vinyl floating chew toy is best as your baby won't be trying to lean under the water to grab their new favourite toy.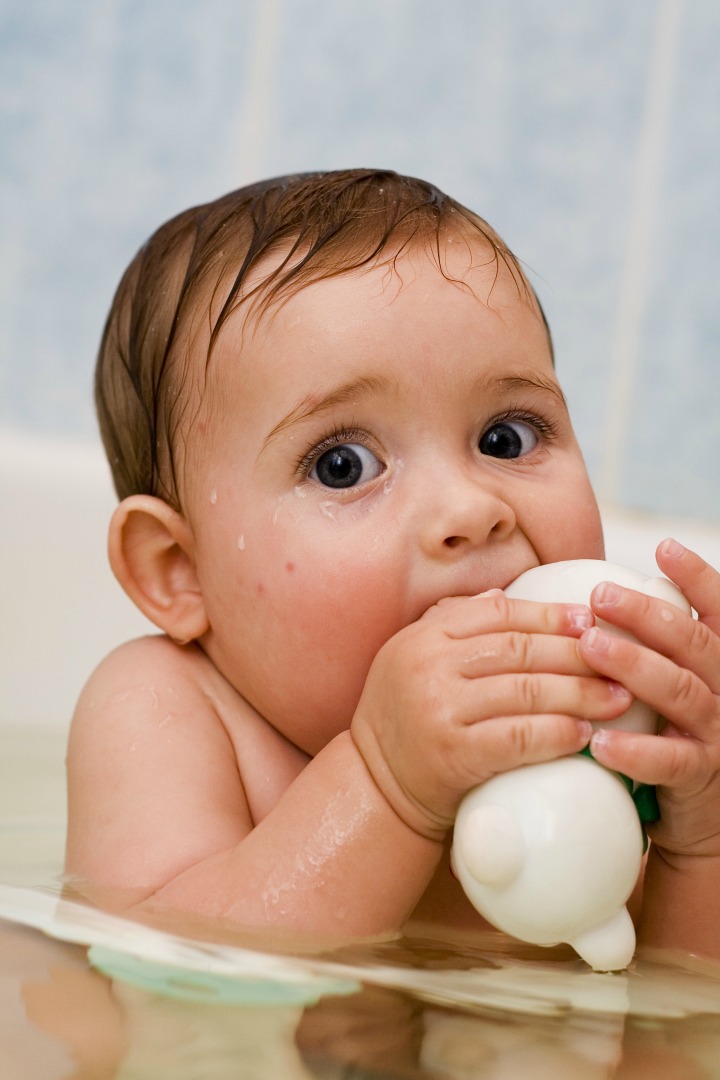 Getting crafty
If your baby hates having their hair washed or just likes making a mess, then some easy clean bath crayons are the perfect solution. These crayons mean your baby can doodle on the bath or tiles, needing only a quick wipe to clean the bath again. Just be careful to avoid using them in an area with a lot of grouting, as the crayons can stain this area of your walls.
Squirting bath toys
Take the opportunity to broaden your child's knowledge of animals by buying them a set of fun animal bath toys that squirt water. Not only will these toys help your child to identify new species and verbalise them, but they'll keep them distracted. They are also usually robust enough to withstand chews from little teeth.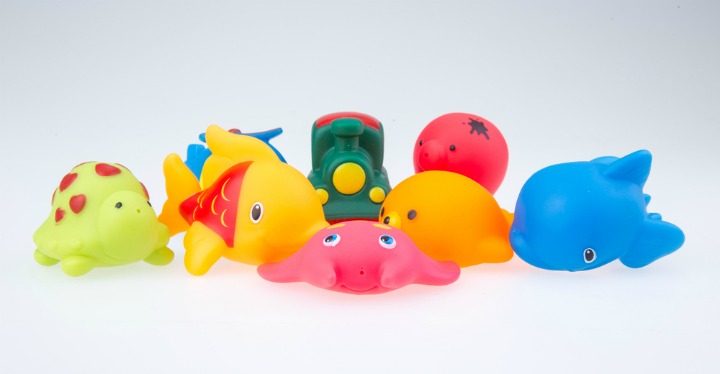 Water activated toys
There are a variety of different water activated toys that can range from anything as simple as a standing tower set that tips water in buckets from level to level, to floating ships that spin and move as you pour water through the mechanism. You can also buy sets of cups that are stackable, linkable and can also be played with in sand. A great all-rounder!
Bubble bath time toys
Anything with bubbles is guaranteed to put a smile on your little one's face, so investing in a wall mounted toy that does exactly this is a good way to ensure both baby and you have a giggle. Spending a little more money on a toy that combines music with the bubble blowing is a sensible option, especially as music can have a soothing effect on babies. It can also aid bonding, which makes this type of toy the perfect option.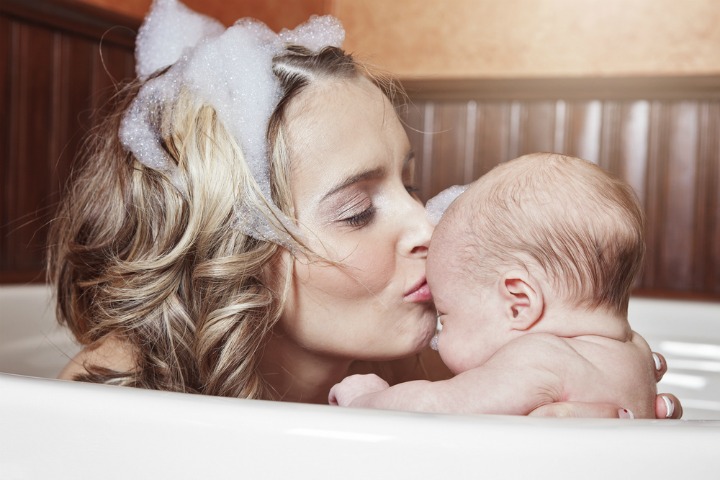 Waterproof books
Finally, if you're trying to calm your little one down before bed you may find that supplying their bath time with a bevy of toys is more likely to make them excitable. To relax your child and tie in their bath time with their bedtime, incorporate reading as you bathe. Waterproof books are easy to come by and are a calming way to spend your evening bedtime preparations.
What bath time toys do you find work best for you and your child? Let us know in the comments section.