Why Choose a Steel Bath?
Why Choose a Steel Bath?
There has never before been as great a choice of bathtub sizes, shapes and materials, such as steel, acrylic and cast iron, as there are today. However all this choice presents people with so many options that, to avoid an overwhelming decision making process, most people require assistance in selecting the right product to suit their needs and wants. The material of which your bath is constructed is a great place to begin your search to narrow down the choice.
Go back a few decades or more and cast iron, solid stone or steel baths were the only choice. Then came the advent of acrylic baths and more recently the stone resin material has been added to the list. But which one should you choose?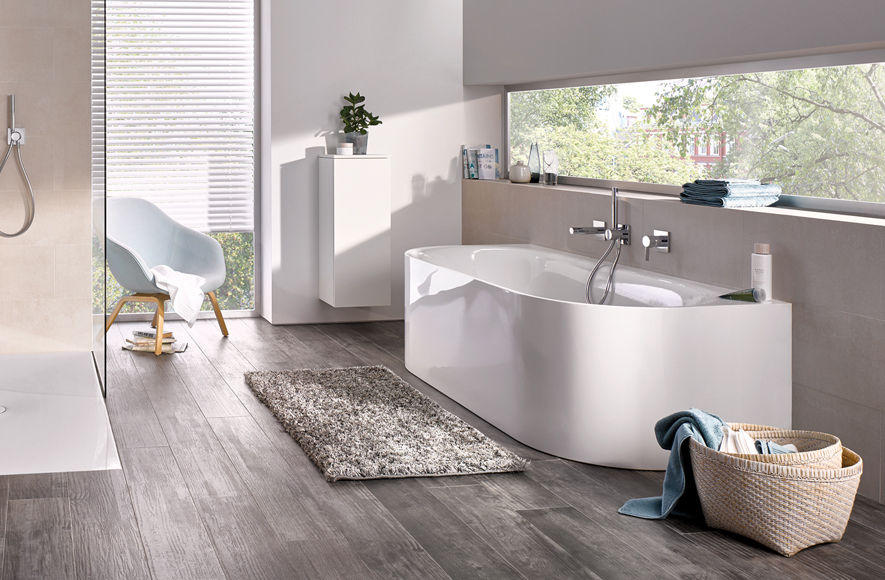 Acrylic vs Steel Baths
Whilst each has advantages and disadvantages, with the latest technological advances, steel alloy baths with modern enamel coatings have come back to the forefront. Unlike the enormous weight of cast iron tubs, solid stone or stone resin vessels, steel baths give excellent strength with a much lighter frame.
The enamel coatings are far more durable than Acrylic and they have a non-porous glass hard surface which makes them incredibly hygienic and easy to care for - more so than any of the other surfaces. Enamelled steel baths resist impact, scratches, chemicals, UV rays and heat much better than acrylic or stone resin baths.
Although the steel used is thin it is very strong and steel alloys of some of the more popular brands can include titanium for extra strength. The best brands even carry a 30 year manufacturer's guarantee which is far longer than most of the other types of bathtub. Steel baths are available in a wide variety of shapes and sizes and are especially suited for rooms where space is at a premium (though if space is of no concern a freestanding steel bath can be a real conversation piece). Be sure to purchase only European steel enamel though, as US made versions are often vastly inferior.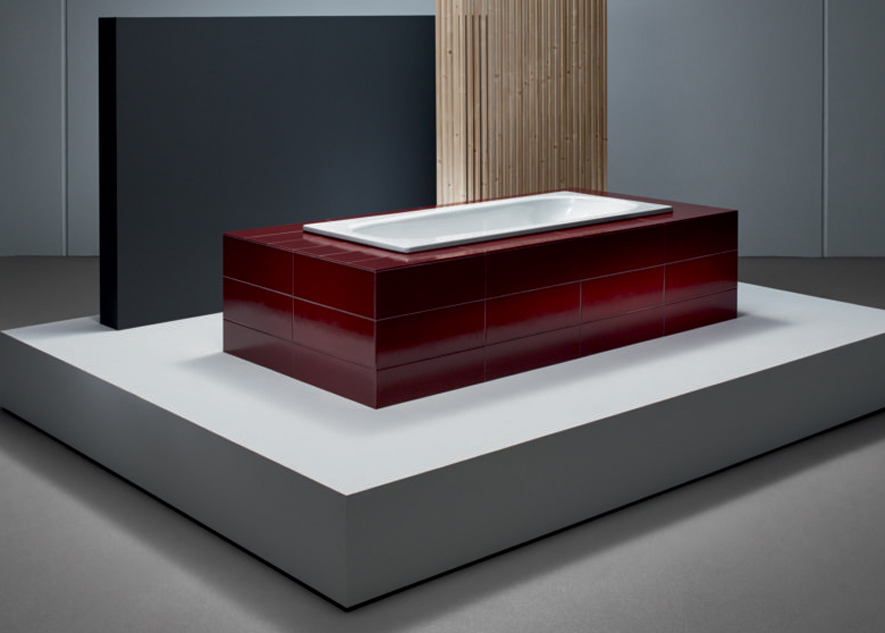 Steel Baths Pros and Cons
On the down side steel, like cast iron, isn't as insulative as Acrylic or Stone Resin so when filling the bath you tend to need to use water at a slightly higher temperature. That said, with the addition of some rubber matt (some brands even include this) or foam on the underside of the bath, the insulation of acrylic and resin tubs can be matched.
The only other potential issue to mention is that the steel underneath a steel bath is more flexible than the enamel on top of a steel bath. So prior to installation (but not once installed) accidental damage can be caused by denting the underside of the bath with a hard impact (when moving it or working around it) causing damage to the enamel on the top side which is less malleable.
All in all these are minor inconveniences for a type of bath that will otherwise provide decades of bathing pleasure.