The best baths for small bathrooms
The best baths for small bathrooms
Designing and renovating a small bathroom can come with it's challenges and like any bathroom project, you will probably have a list of non-negotiables. If having a bath is at the top of that list, then this guide to choosing a bath for a small bathroom is for you.
Straight baths for small bathrooms
In this round up of ideal baths for small bathrooms, it's only right we start with the classic straight bath. Luckily, straight baths come in many different lengths, widths and depths, so you can easily find one to fit your space.
We have a wide selection of high quality straight baths from Carron bathrooms, who also offer all their baths in the patented, strong Carronite finish. The Carron Imperial single ended bath is a great example of a classic small room bath. Available in multiple sizes to accommodate all bathrooms, the Carron Imperial bath comes in 1400mm and 1500mm lengths which are much smaller than the standard 1700mm.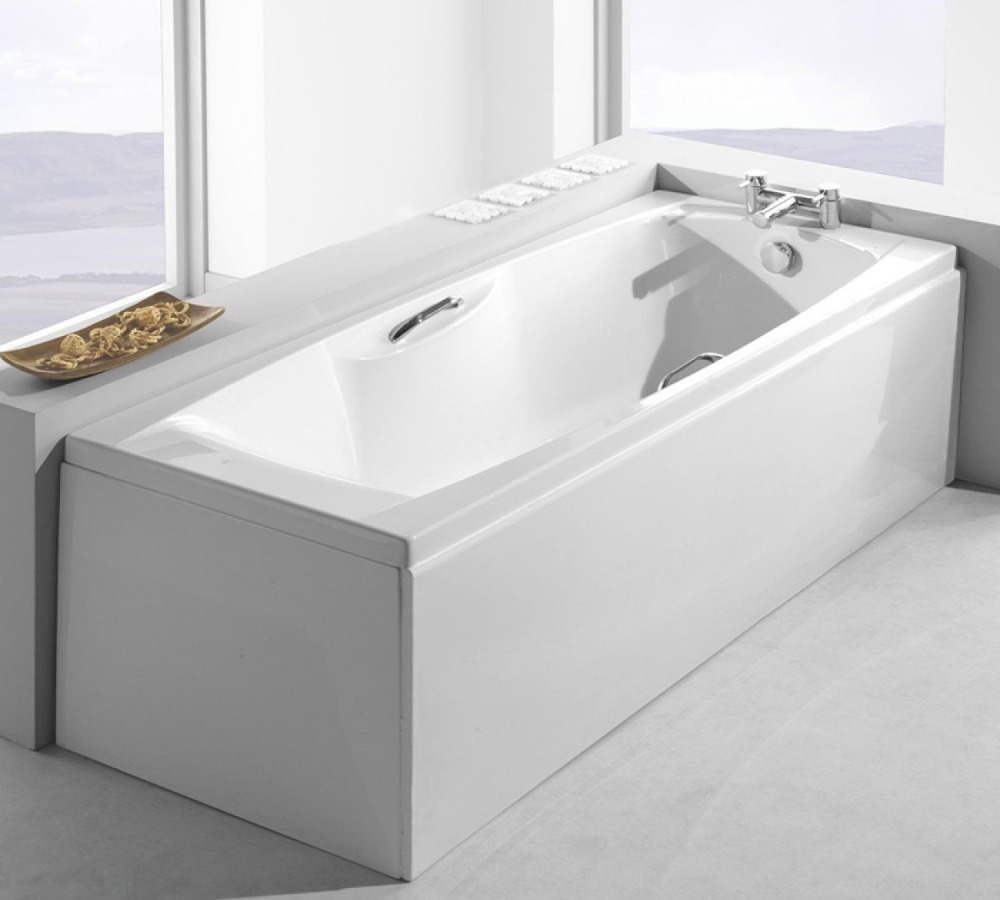 Image above shows Carron Imperial Bath
If you have been considering an alternative to acrylic, Bette have a range of straight steel baths and offer a few of their models in dimensions that would be well suited to a small bathroom, including the Bette Form bath; available in the compact 1400x700mm and 1500x700mm sizes.
Bette straight baths work really well in a recess, so if you have an opening that will accommodate these sizes, you can easily achieve your own unique look by boxing the bath in with your choice of bespoke finish. If there's enough room, having a tiled ledge at the end of the bath can also create a useful space for storing all of your showering products. All Bette baths are highly durable due to their steel construction and with Bette Glaze as standard, these baths have a luxury, high gloss finish that looks great in contemporary bathrooms.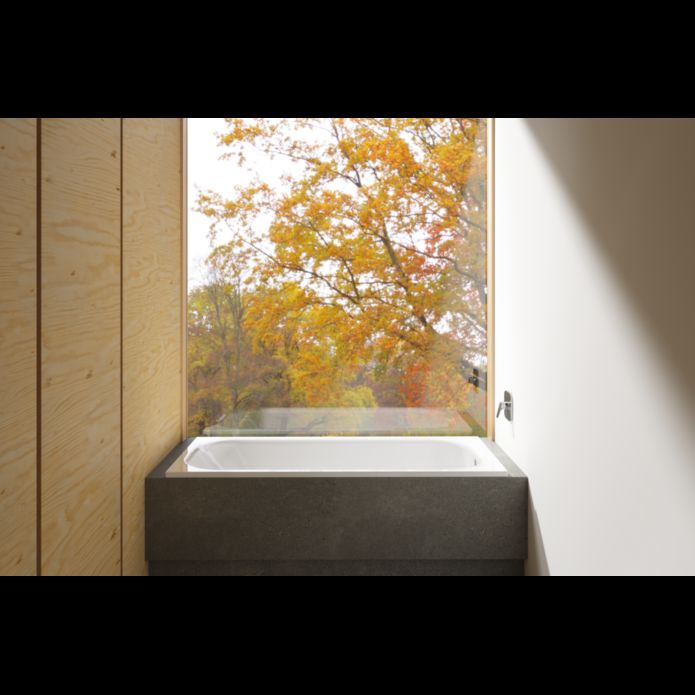 Image shows Bette Form Bath
Multi-purpose Shower Baths
When you are tight on space it is a good idea to incorporate multi-functional designs to get the most out of every inch of the room. For this reason, a shower bath is an excellent choice for small bathrooms, enabling you to have the best of both worlds. The Carron Advantage bath is innovatively designed for small bathrooms, with a short length but greater depth of 500mm, to optimally use space.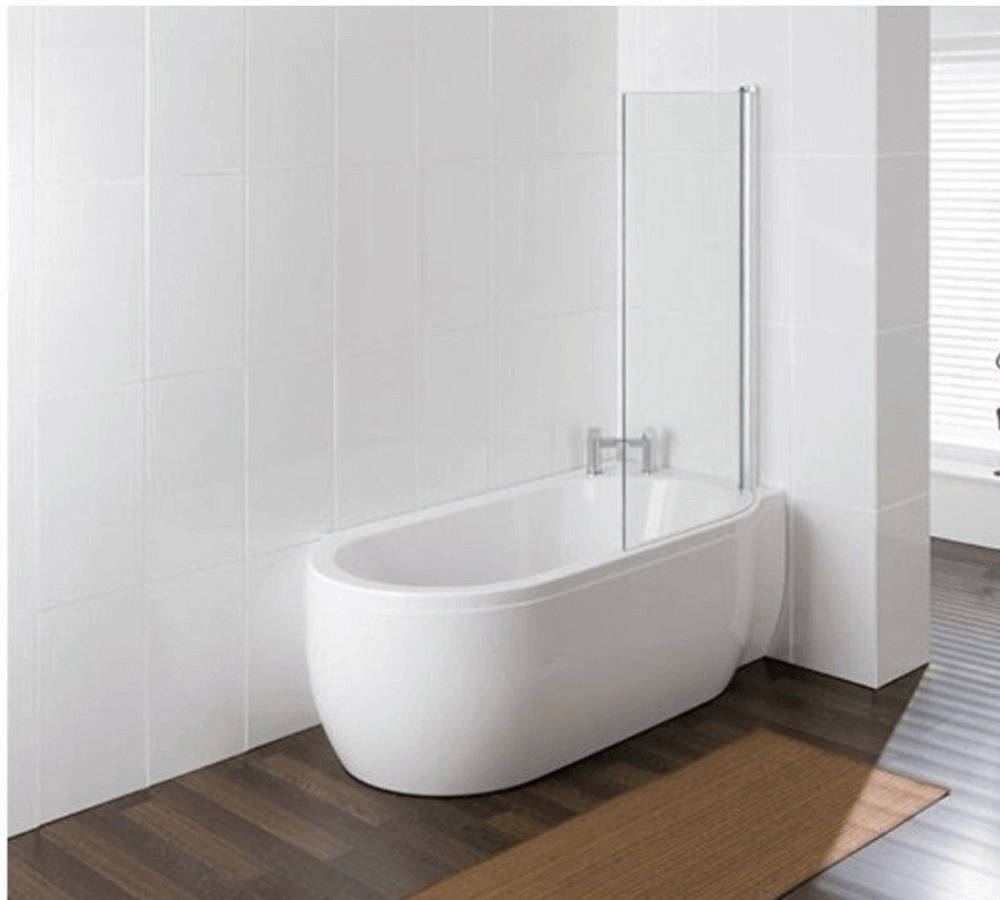 Image shows Carron Advantage Deep Bath
When you want to create a more traditional look, the Burlington Hampton Shower Bath in 1500mm is a fantastic alternative. Burlington have taken the classic shape of a traditional freestanding bath and cleverly adapted it by making the outer edge roll top but the edges that sit against the wall flat, so that a water tight seal can be achieved like a standard shower bath. The Burlington Hampton bath also comes with a choice of five different feet styles available in black, chrome or white so you can tailor it to suit your decor scheme.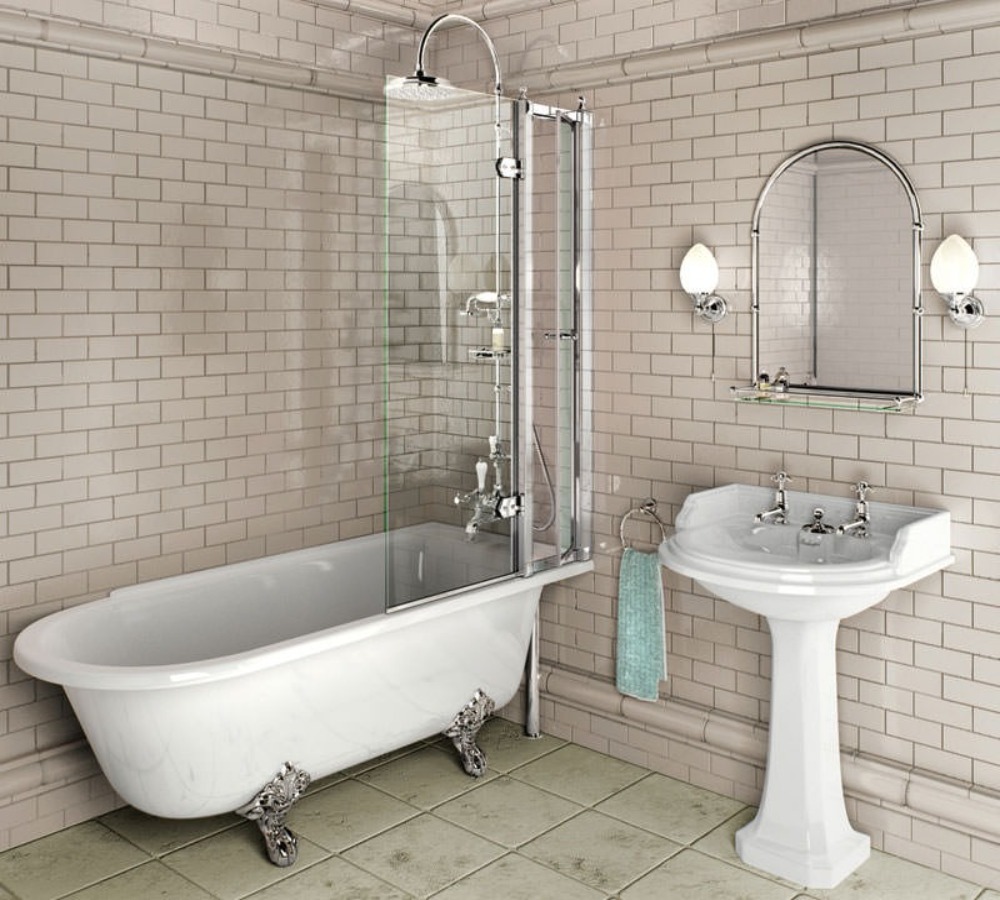 Image shows Burlington Hampton Shower Bath
Space Saving Corner Baths
Corner baths don't just provide a comfortable, luxury, bathing experience, they are useful space savers too. By fully utilising a corner of the room and having a curved front panel, corner baths leave you with more floor space which will help to make the room feel bigger overall. Here at Soakology, we have a range of acrylic corner baths from Carron, including the smaller scale Rio and Oriole corner baths that would be perfect for a small bathroom. Corner baths also work really well in bathrooms that are not necessarily small but are an unusual shape which limits the amount of useable space.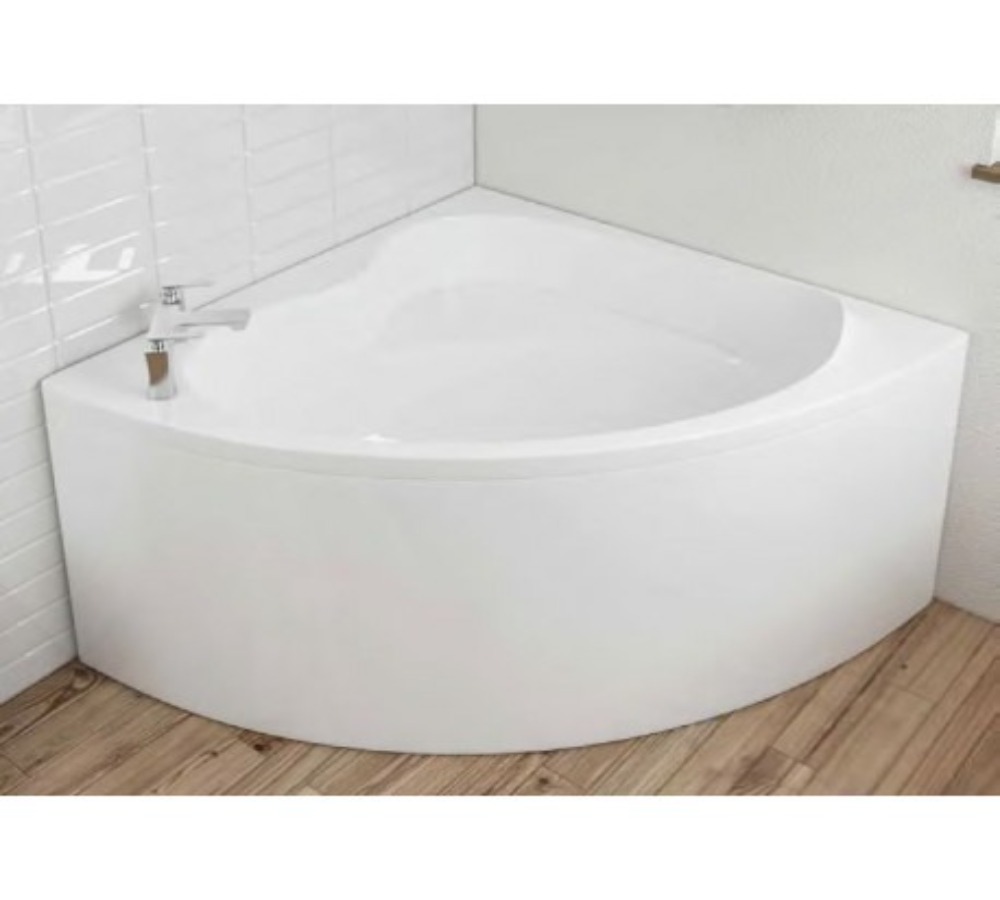 Image shows Carron Rio Corner Bath
Small Freestanding Baths
Working with a small bathroom you may have automatically ruled out the idea of a freestanding bath but in recent years bathroom manufacturers have tried to create smaller designs so that more people can have the bath of their dreams, regardless of room size.
At Soakology we have a range of small freestanding baths suitable for traditional and contemporary bathrooms. The Royce Morgan Orlando bath is a great choice for period properties as its classic design with traditionally styled feet will complement the home's original features. The Royce Morgan Orlando is single ended and comes in a conservative 1380mm length with a 750mm width.
Britton also offer a small freestanding bath in their eco-friendly Cleargreen range. The Britton Cleargreen Nouveau Petite bath comes in 1500mm length and is made with 30% recycled material.
If you're looking for more ways to create an eco-friendly bathroom read our dedicated guide here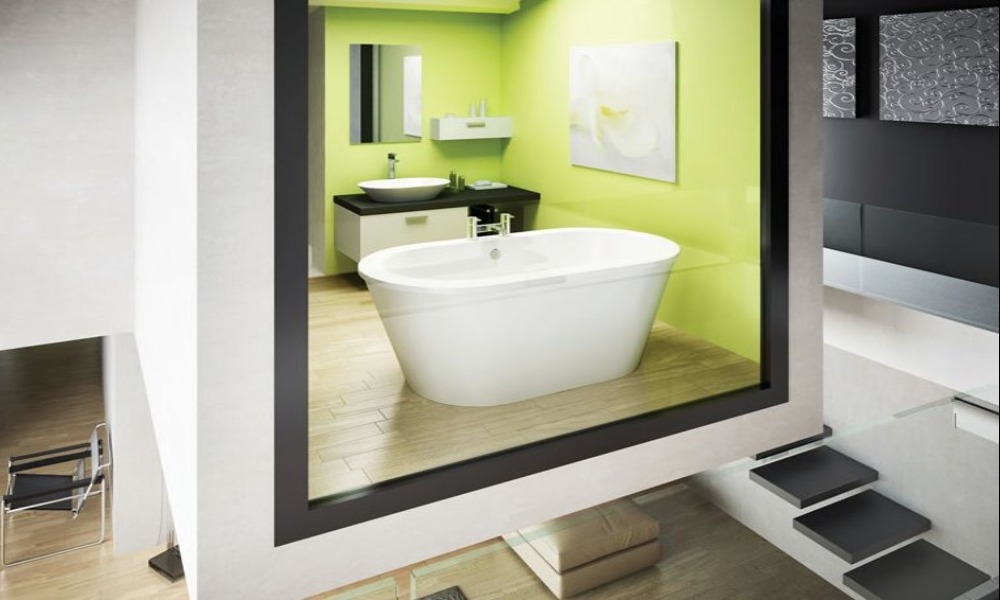 Image shows Britton Cleargreen Nouveau Bath
To create the ultimate luxury spa experience, you could opt for a stone, freestanding bath. Clearwater's Petite range of stone baths is designed for smaller bathrooms and includes the Formoso, Palermo and Romano. Ranging in lengths from 1500mm to 1524mm, these small baths are made in the brand's ClearStone material which can be formed in slimmer profiles with delicate rims whilst maintaining the strength and integrity of stone. This also helps to create the illusion of it taking up less space when compared to baths with a thicker construction. Each of the Clearwater Petite baths have their own unique style with both traditional and contemporary options.
Compact Baths
If you're really limited on space but just can't compromise on having a bath, our most compact baths are two innovative designs courtesy of Bette. The Bette Step bath is a hip bath design that features a shaped step for you to sit on, with the water coming to around hip height. The Bette Step bath is available in 1080mm and 1180mm lengths and is also a useful option if you have mobility issues. The Bette LaBette bath - shown below - a firm favourite with our customers, is also specifically designed with small bathrooms in mind, available in lengths ranging from 1080mm to 1300mm. The LaBette features a level base and is a space and water saving solution. On top of that, you can also get the LaBette bath in a range of unique colours. Give our team a call, if you are interested in a bespoke colour option and would like to place a special order.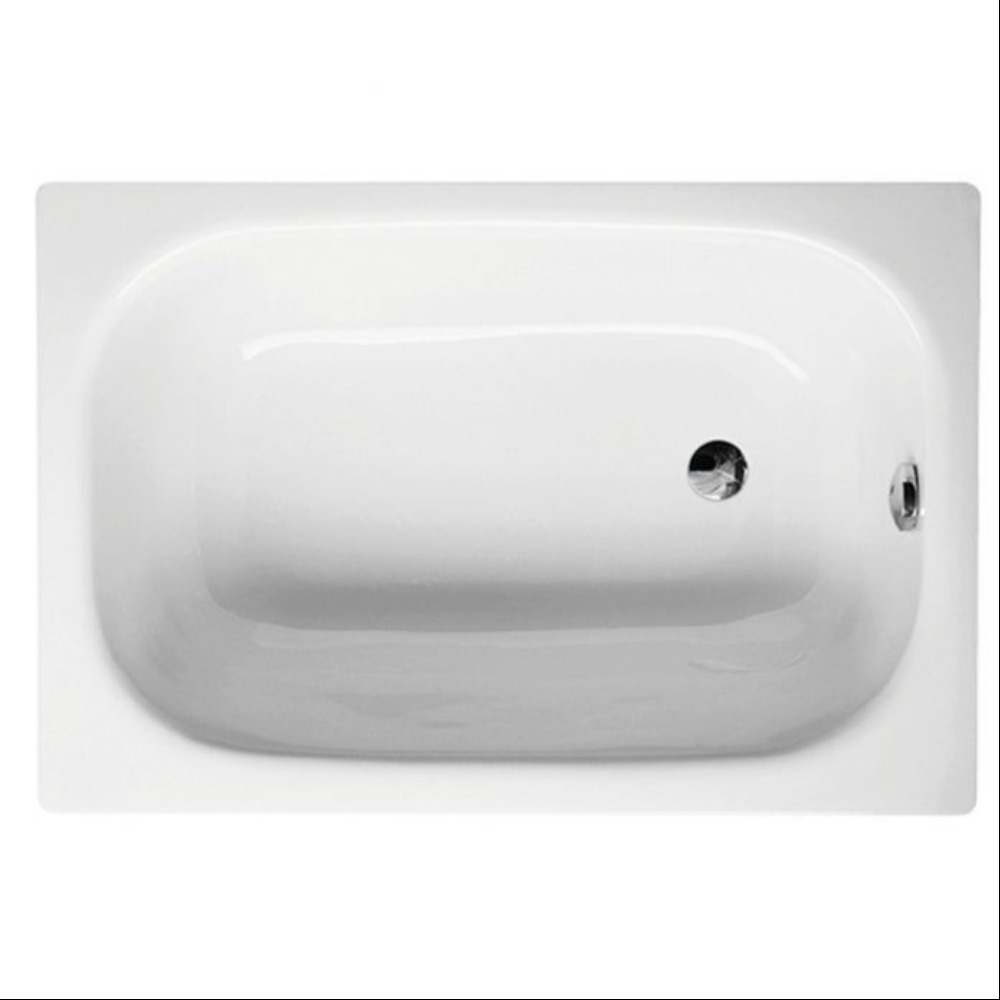 To find out more about any of the baths mentioned above, get in touch with our friendly team who will be happy to answer any questions you may have and help you move forward with your bathroom renovation.