7 Nifty Bath and Shower Gadgets For Your Bathroom
7 Nifty Bath and Shower Gadgets For Your Bathroom
With the constant water and steam permeating your bathroom, it's understandable this room is not usually considered as a suitable setting for technological gizmos. However, the bathroom can surprisingly host its fair share of waterproof gadgets that help to make your morning routine easier and just all-round better. If you're an avid bubble bath fan, or are just after a trendy renovation, here are 7 nifty bath and shower gadgets to consider.
Water Powered Shower Radio
This radio is not only waterproof, but is actually powered purely by water, so singing in the shower is now easier than ever. The H2O water powered shower radio is intended to be installed next to the taps so the water can pressurise an efficient patented turbine generator to operate the radio. No more scouring the house for batteries!
Get this clever contraption here.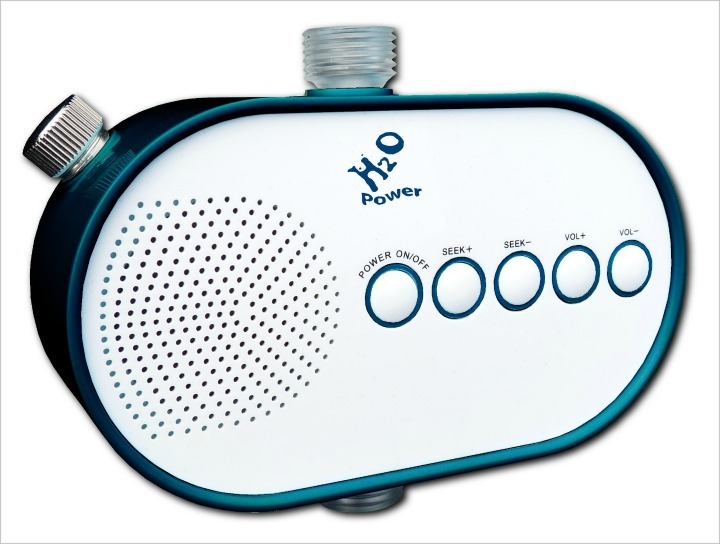 Shower Television
If you're looking for some in shower entertainment, the 21st century has yet again blown expectations out of the water. Aquavision create waterproof televisions for bathrooms, saunas and swimming pools, so you will never be a victim of bathroom boredom.
Have a look here.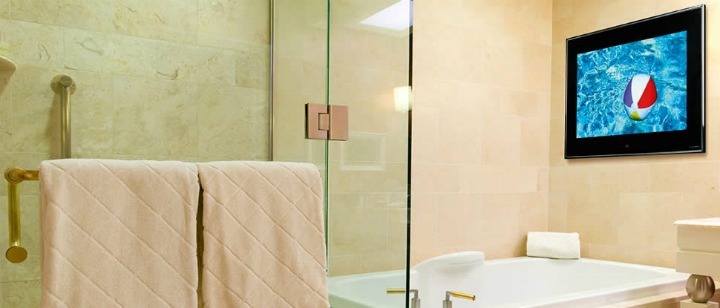 Waterpebble Shower Timer
The Waterpebble is a crafty contraption for those who want to save money on their water bill, or simply become more eco-friendly. It memorises the length of your first shower and uses it as a point of reference for following showers. With coloured light indicators letting you know when you're at the mid-way point and when it's time to stop. This is helpful to avoid excessive bills and late arrivals due to lingering in the shower.
See the Waterpebble here.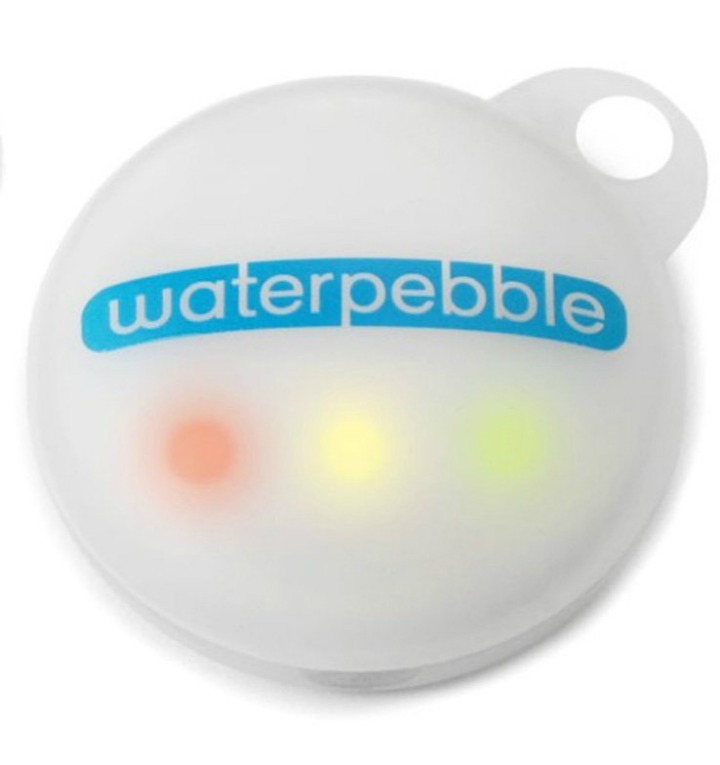 Showerhead with In-Built Speakers
As if the water powered radio wasn't impressive enough, the Kohler Moxie Showerhead boasts a built-in wireless speaker that connects to your devices using Bluetooth, it can even connect with a device up to 32 feet away. The speaker is even available in five different colours to suit the choosiest of people.
See this showerhead here.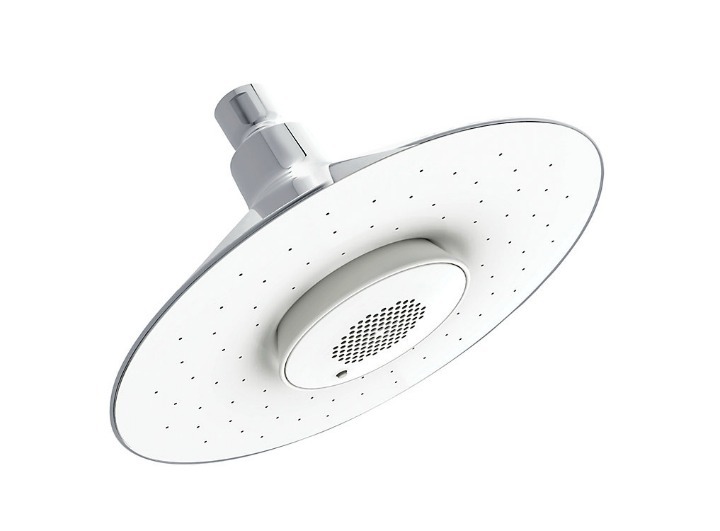 The Tech2O Cyber Mirror
Despite its title, this clever piece of technology is not just a bathroom wall mirror. It's a mirror, television, music player and even computer built into one. The Tech2o Cyber Mirror allows you to simultaneously get ready and browse the internet while coping with the clammy conditions of the bathroom. To top it all off, Freeview and two 10-watt speakers are built in to allow bathroom activities to be endless.
See this clever piece of kit here.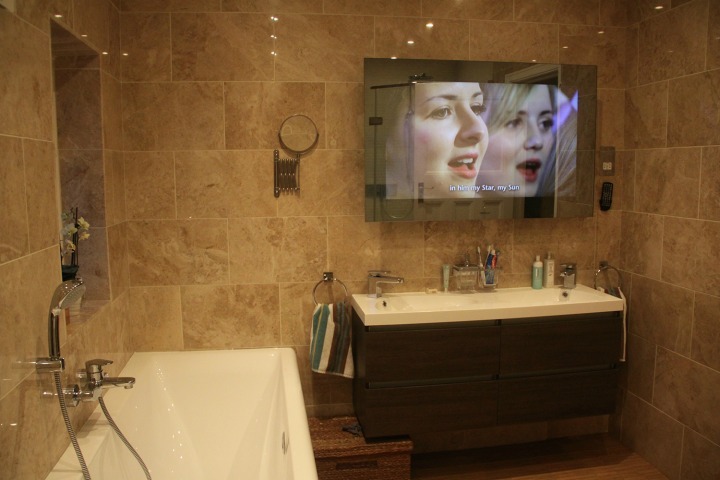 LED Showerhead
If you want to turn your bathroom into a spa-like sanctuary, this is your answer. This LED light ceiling-mounted rain showerhead has built-in LED lights and temperature sensors, which cleverly changes colours as you adjust the water temperature and create a luminous experience.
Thermometer Spout Cover
This device is perfect for those with babies who need to ensure their bath is the optimum temperature. The Thermometer Spout Cover flawlessly fits onto your tap with a digital display to tell you the temperature of the water. It allows you to simply set the desired heat and adjust the water accordingly.
Available here.
Image courtesy of Parenting Nation