Guide to choosing the right toilet for your bathroom
Guide to choosing the right toilet for your bathroom
There's a lot to consider when choosing the best toilet for your bathroom. If you've not had to buy a toilet before, the difference in style and the benefits of each type may not be clear. So, we've put together this handy guide to make the process of buying a toilet as simple and stress free as possible.
Close Coupled Toilets
It's only right that we start off with the most common toilet style, the close coupled toilet. Close coupled toilets are named as such because the cistern and the toilet pan sit attached together to form the whole unit. With close coupled toilets, all pipework is completely enclosed and because the cistern sits directly on top of the pan it is straightforward to clean.
The close coupled toilet is a classic style and here at Soakology, we have lots of traditional and contemporary options to choose from. If you're looking for something traditional, a close coupled toilet from Burlington is an excellent choice. All of Burlington's toilets are influenced by Edwardian design and the close coupled toilets all come with the option of a traditional lever flush handle.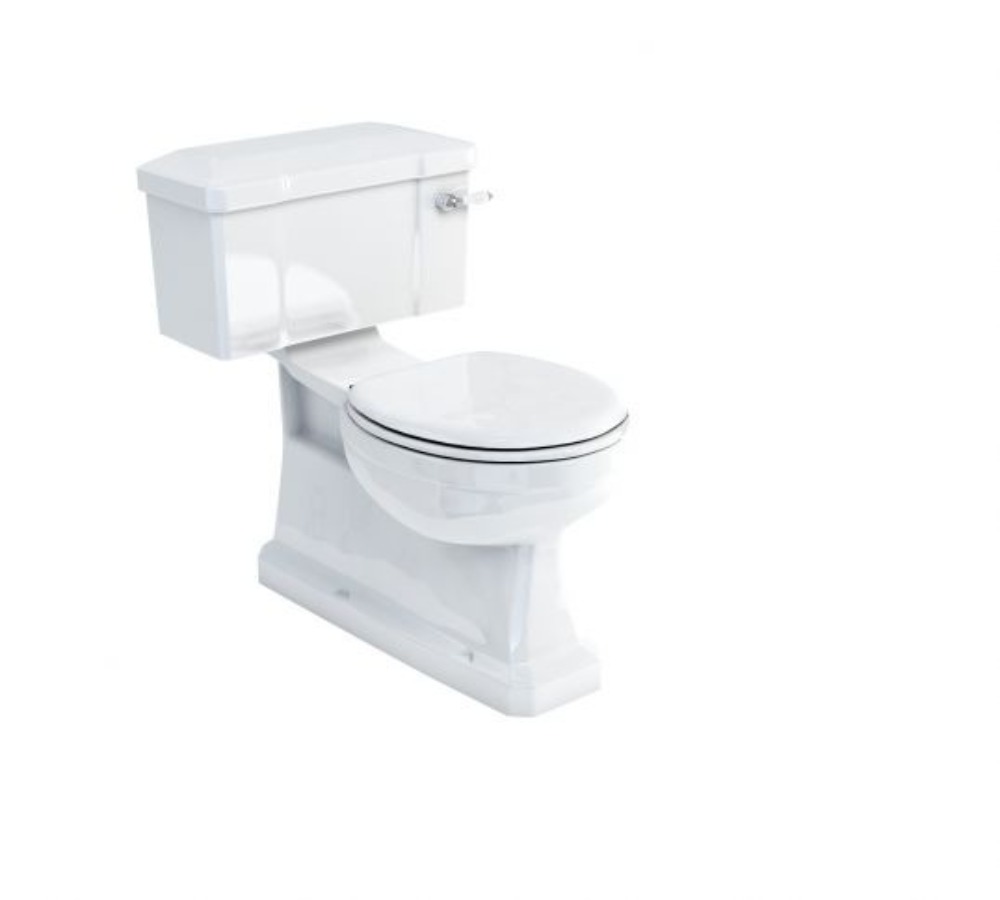 Image Shows Burlington Close Coupled Toilet
For a more modern take on this toilet style we have a diverse collection from contemporary brands such as Geberit and Britton whose designs place emphasis on clean lines.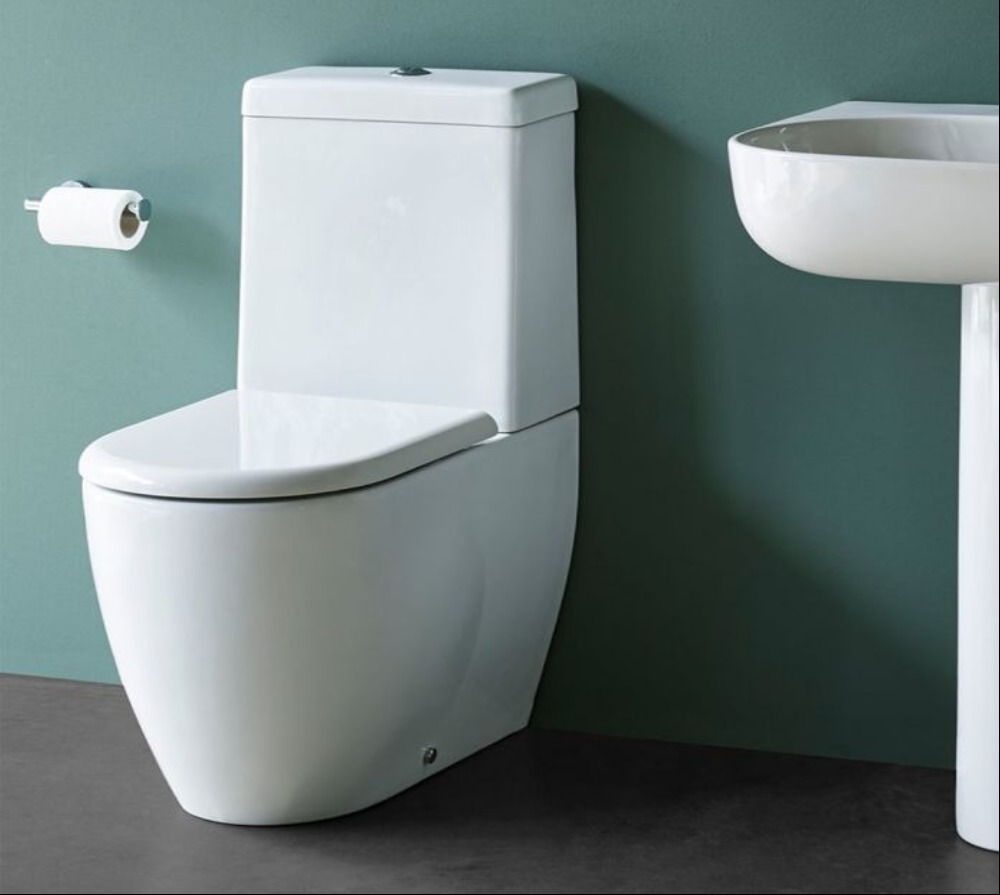 Image Shows Britton Milan Close Coupled Toilet
Back To Wall Toilets
If you're wanting to achieve a minimal, clean finish, a back to wall toilet may be the solution for you. Unlike the close coupled toilet, a back to wall toilet features only the toilet pan which sits, you guessed it, back to the wall. The pipework and flush mechanism sit completely concealed behind either a wall or unit, with a flush button on the exterior above the toilet. In most instances, when buying a back to wall toilet you will need to purchase these parts separately.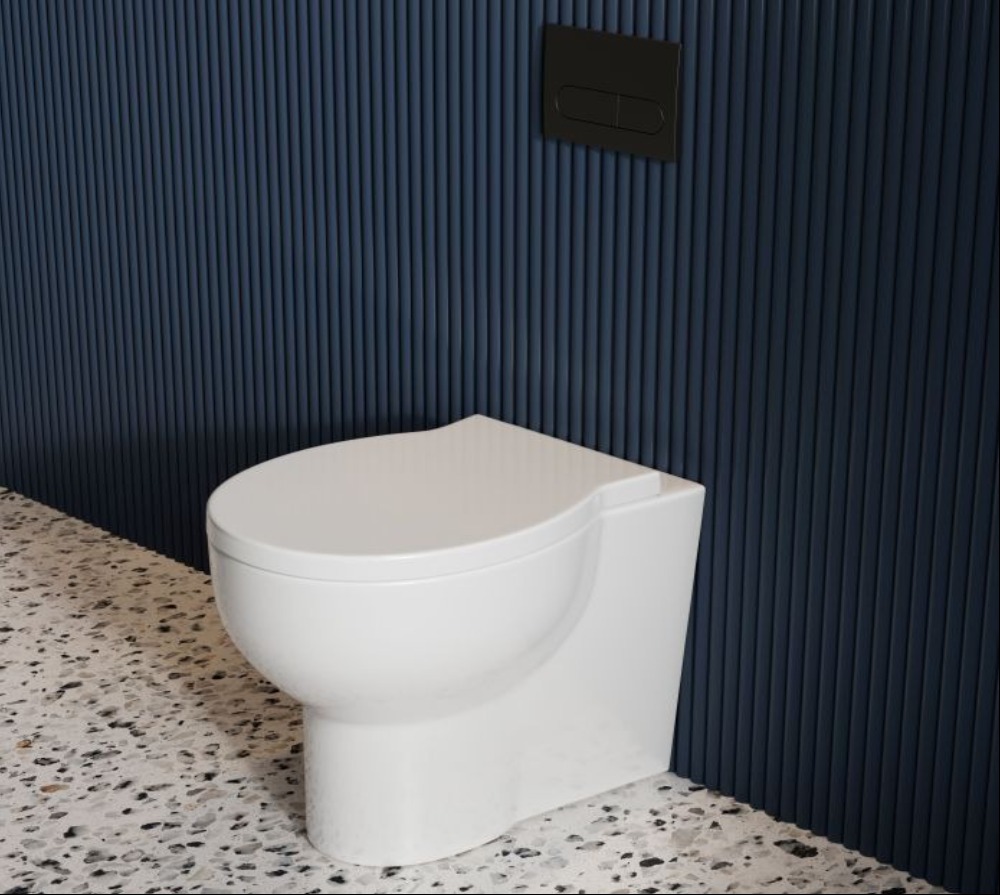 Image Shows Britton Trim Back to Wall Toilet
When installing a back to wall toilet to a wall it's important that the cistern and pipework are easily accessible in case they need to be looked at by a plumber later on. When this is not possible in your bathroom, a toilet unit might be the better option. We have a variety of modern and traditional toilet units available in different colours to suit many bathroom styles. Our Britton and Burlington toilet units can also be fitted with a worktop to add a decorative and durable surface for you to place accessories on.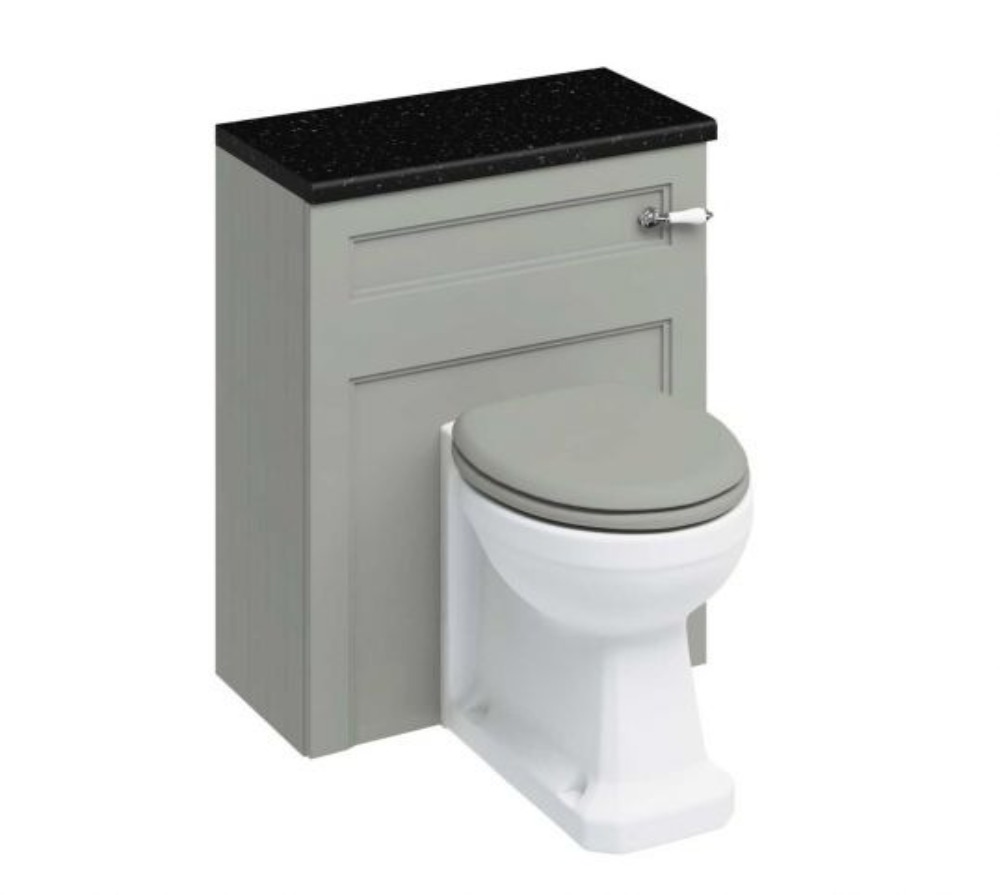 Image Shows Burlington 60 Back to Wall Toilet Unit
Wall Hung Toilets
Similarly to a back to wall toilet, wall hung toilets consist of a pan fixed to the wall but they are elevated off the ground, creating a floating effect. The wall hung toilet is arguably the most minimal in design and due to it being a more recently established style, a large proportion of the wall hung toilets available are contemporary in their finish.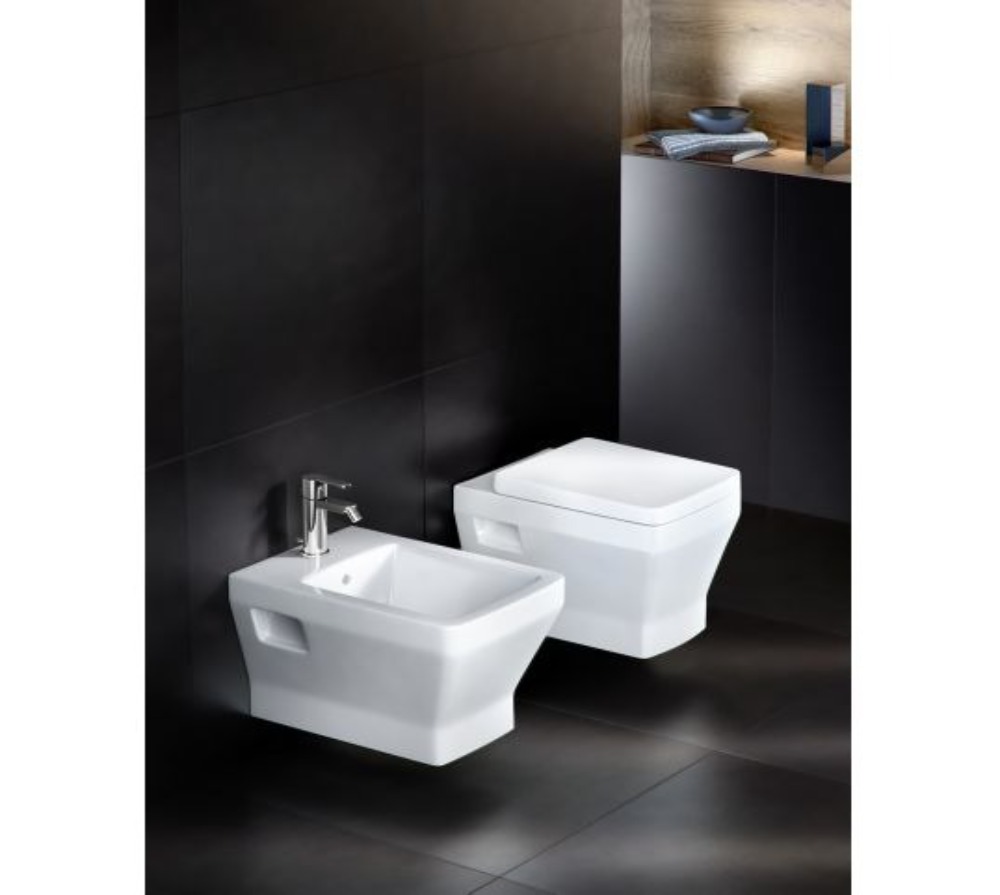 Whether you choose a close coupled, back to wall or wall hung toilet, you will need to think about how it will fit in with the rest of your bathroom scheme and if there are any additional features you would like it to have. If this is the first time you are buying a toilet, you might be surprised by how much you can tailor it to your personal requirements, so here we'll cover a few of the ways you can tailor the toilet to suit yours and your families needs.
The best toilets for small bathrooms
Whether you're limited on space in your main bathroom or you're renovating a cloakroom, we have a selection of specially designed toilets to suit small rooms. Many of our brands offer a toilet solution for small bathrooms; with models that are narrower and/or shorter. If you'd like a classic close coupled toilet, we would recommend something like the Britton Fine Close Coupled Toilet or the Burlington Slimline if you're looking for a more traditional finish.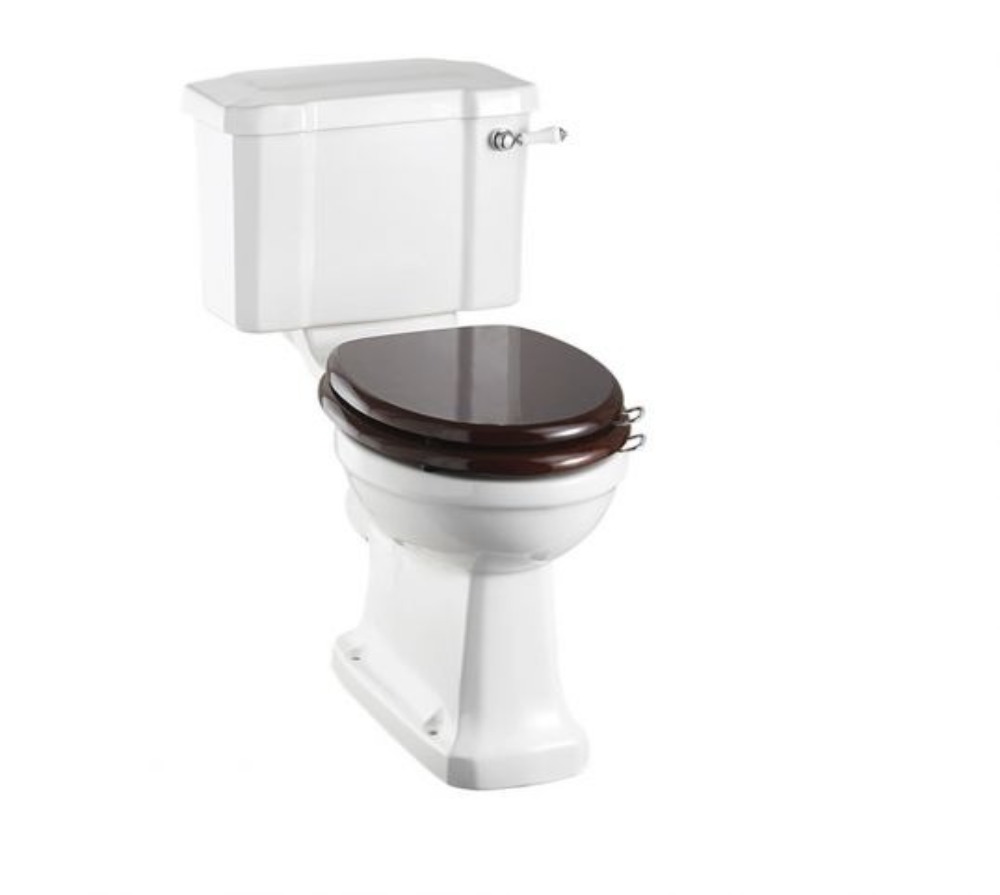 Image Shows Burlington Slimline Close Coupled Toilet
Wall hung toilets also work really well in small bathrooms because the floor space created underneath makes the room feel more open. The Geberit Smyle wall hung toilet has a short projection and the pan narrows sharply at the base creating the illusion of even more space. The Britton Compact wall hung toilet is also another ideal option, with reduced dimensions suitable for a small bathroom or cloakroom.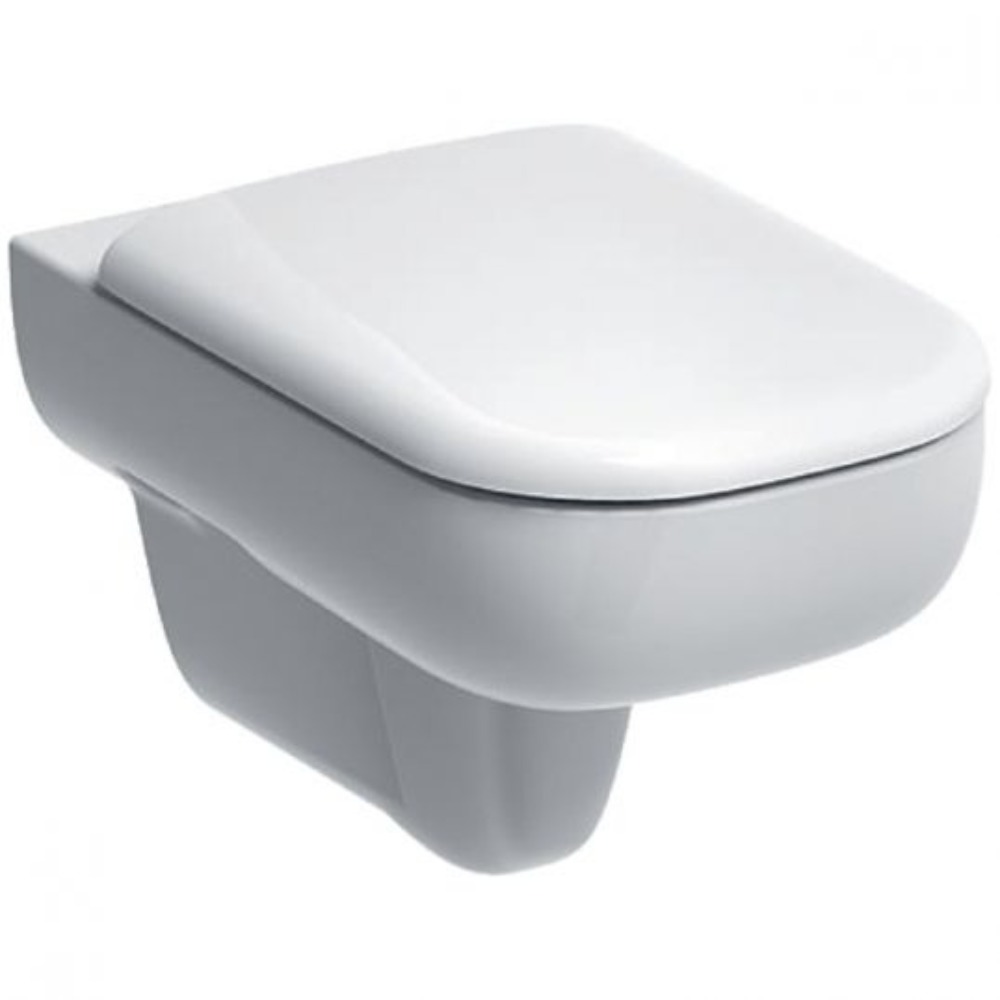 Image shows Geberit Smyle Wall Hung Toilet
Traditional Toilets
Here at Soakology, we have a beautiful selection of traditional toilets for you to buy online. When you think of a traditional toilet, more often than not the image of a high level toilet springs to mind. Burlington offer a beautiful range of Edwardian style, high and low level toilets that look great in a traditional bathroom or period home. Burlington low and high level toilets are also available in a variety of different colours and you can select a toilet with either a ceramic or aluminium cistern.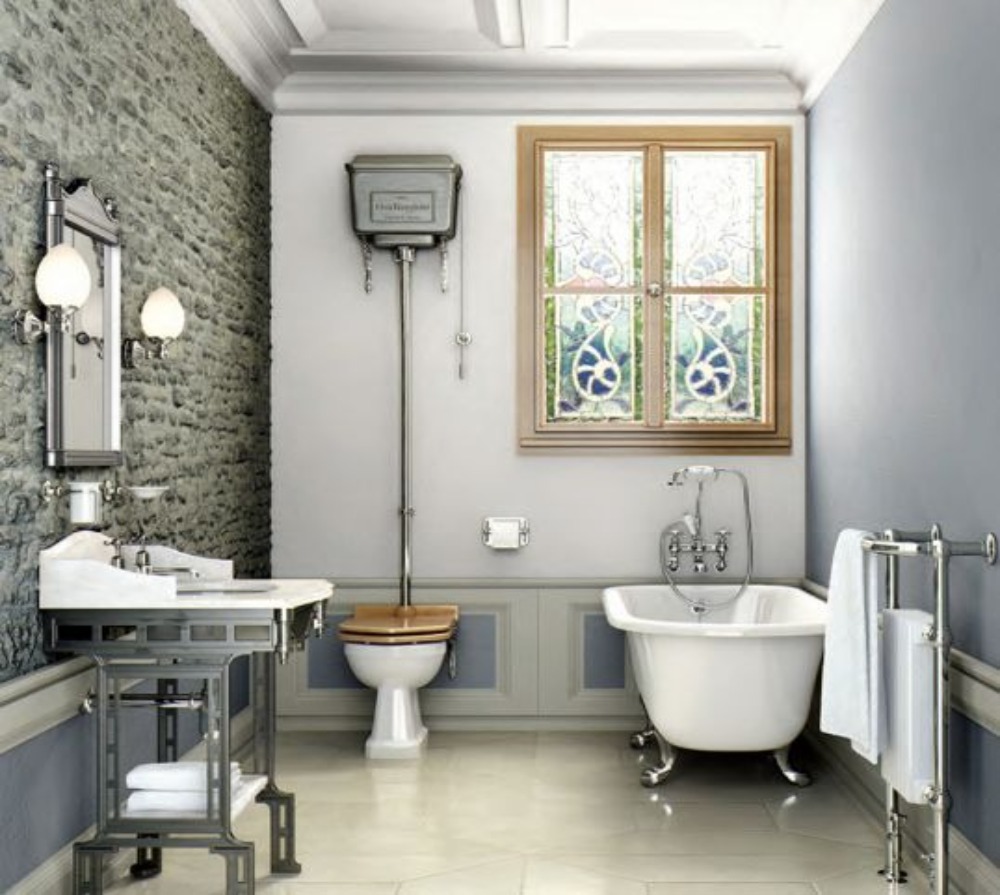 Before buying a high level toilet, it is important to check the ceiling height in your bathroom to ensure it will work in your space. If the room is on the small side and you have low ceilings, then a low level toilet would be the best option for you to still achieve that element of period charm.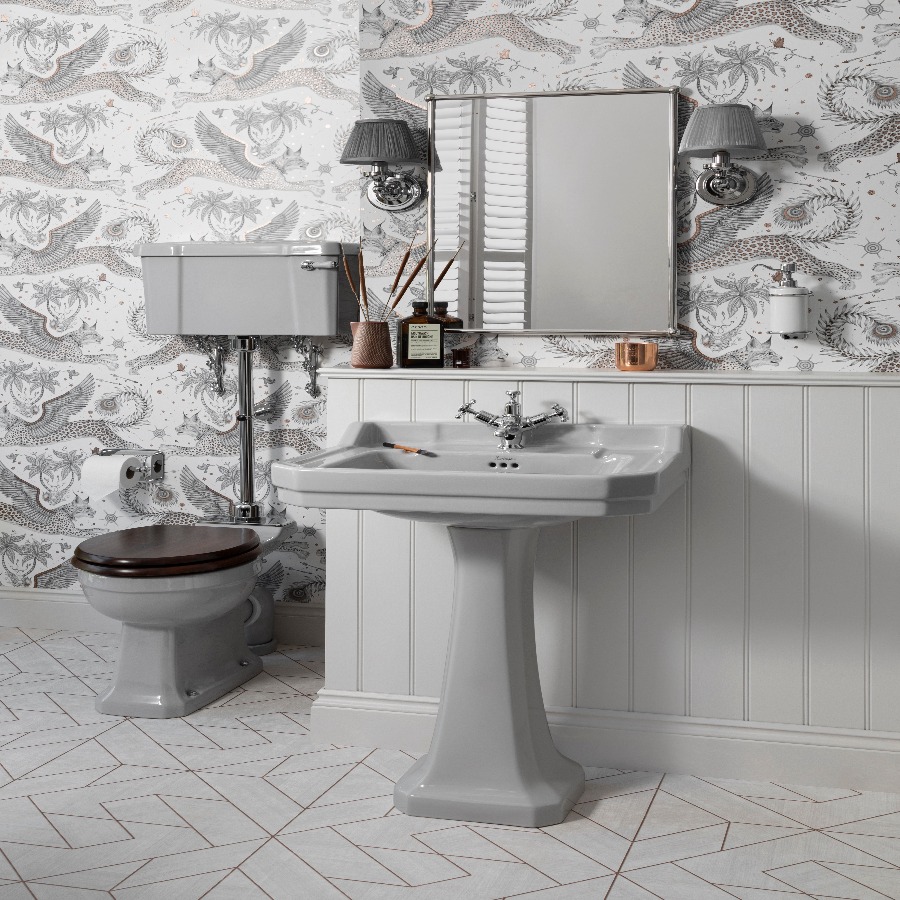 Image Shows Burlington Medium Level Toilet in Moon Grey
Smart Toilets
Our love of gadgets and tech has made its way to the bathroom and in recent years we have seen a rise in the concept of smart toilets. Geberit are one of the distinguished market leaders in this category, with their AquaClean range. These shower toilets feature patented WhirlSpray technology with adjustable settings, warm air dryers and an air purification system to leave you feeling clean and comfortable. The Geberit AquaClean toilets are remote control operated but they are also compatible with the Geberit AquaClean app where you can save your personal settings and even apply them to other AquaClean products such as ones you use in hotels when you're on your travels. When buying a toilet in the UK, you will struggle to find a more innovative, technologically advanced toilet than Geberit AquaClean.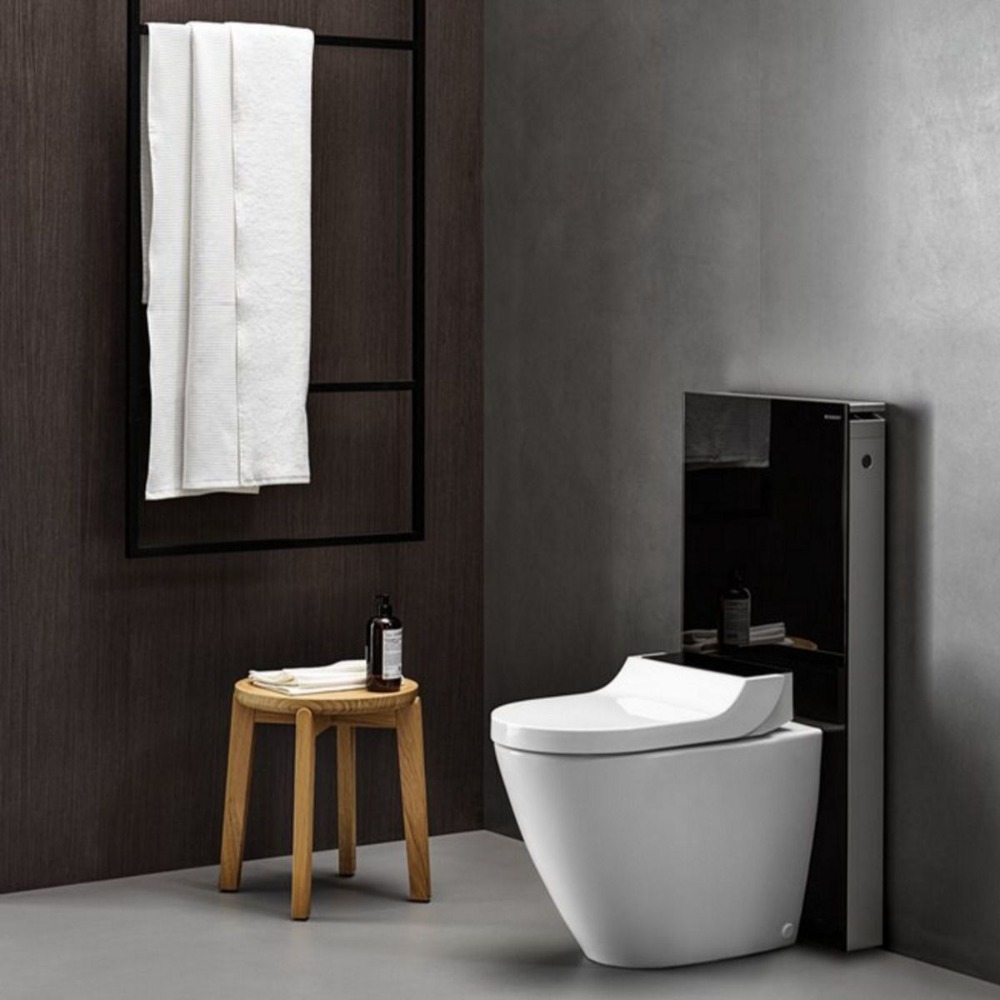 Image Shows Geberit Aquaclean Tuma
Comfort Height Toilets
The standard height for most toilets, from the floor to the pan rim is around 380mm-420mm. Comfort height or 'Regal' toilets range between 430mm-480mm. If you have a family of young children or have family members who are small you should ensure that you buy a standard height toilet so that they can sit comfortably with their feet on the ground. A comfort/regal height toilet is a useful solution if you are elderly or have mobility issues as it can be more difficult to sit and get back up off a lower toilet. Burlington and Britton have numerous comfort height options including the Britton Sphere Tall/Comfort Close Coupled WC and the Burlington Regal Back to Wall Pan. All of the toilets displayed on our website include a technical drawing or technical specification which will give you all the measurements and information you need to choose the right toilet for you.
Toilet Seats
A lot of our toilets come complete with a toilet seat but if you are buying a seat separately we have traditional and modern options available to suit your bathroom design. Burlington have beautiful wooden toilet seats made to be compatible with all of their pans. Available in many different finishes such as walnut, oak or even confetti pink, Burlington enable you to customise your seat even further with a choice of three metal hinge finishes in chrome, nickel or gold.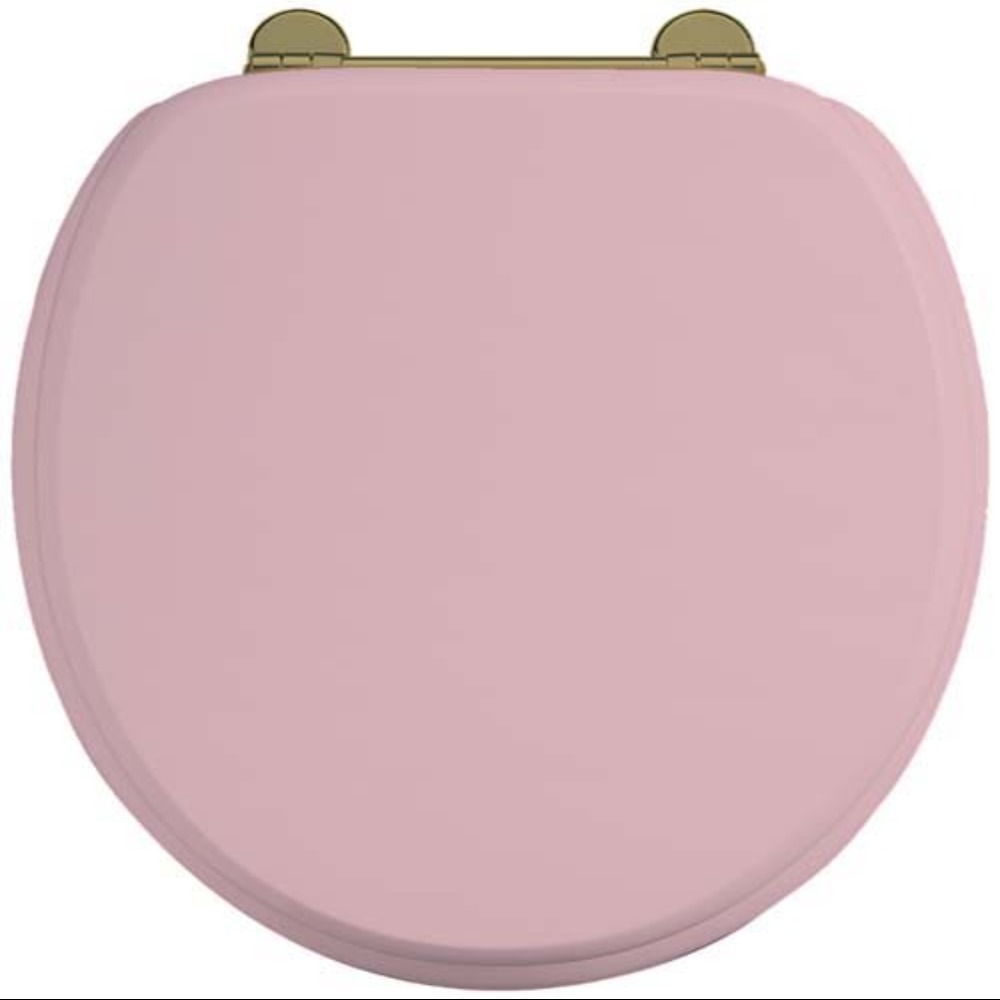 Image Shows Burlington Confetti Pink Wooden Soft Close Toilet Seat with Gold Hinges
To achieve a more contemporary look you may prefer to opt for one of our white, lightweight plastic seats. Many of the toilet seats we have on offer are also soft closing to save you from the horrible sound of the seat slamming down and to reduce wear and tear.
With so many different toilet styles and designs from high quality brands, we know you will find the perfect toilet for your home at Soakology. Many of the toilets and toilet units we have available are made to match basins and bathroom furniture from the same brand so that you can achieve an overall cohesive look and have the ease of buying your full bathroom suite in one place.
If you have any questions about any of the toilets or toilet fittings on our website, our friendly team are on hand to offer expert advice by email or phone on 03300 373 708. When installing a toilet or carrying out any plumbing work, we always recommend that you seek the help of a qualified professional.