What Is the Perfect Ratio of Bath to Bathroom Size?
What Is the Perfect Ratio of Bath to Bathroom Size?
When it comes to bathroom renovation, the concept of bath size and ratios may seem like a tedious topic. But as much as you'd like to move on to fancy features and creative colour schemes, getting the right sized bath is one of the most important priorities in your bathroom.
The bath is often the main focal point of the bathroom, however it's often dictated by the size and shape of the room it's in. So to understand what size bath will look best in your bathroom, here's a handy guide.
What is the Standard UK Bath Size?
So how big is the average bath? As it currently goes, the average bath size in the UK is approximately 1700mm in length and 700mm wide. For a small bath, it is around 1400mm-1500mm long and 700mm wide, whereas a large bath will be roughly 1800mm long and around 800mm wide, these are often freestanding baths in larger bathrooms with plenty of space.
For each size bath tub, the recommended space around your bath tub should be at least 760mm for it to be comfortable. For more important bathroom dimensions, see our Bathroom Renovation Cheat Sheet [Infographic].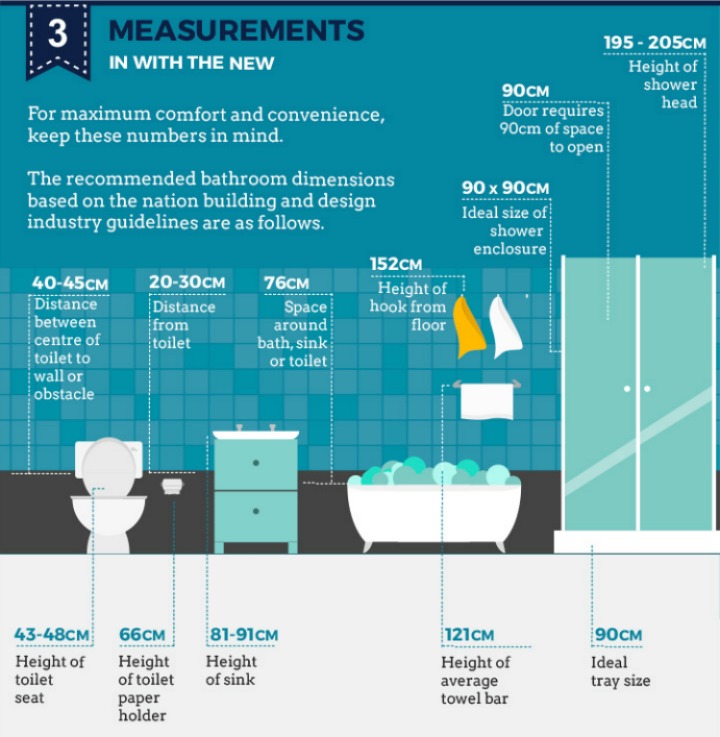 What is the Perfect Ratio of Bath to Bathroom Size?
The Golden Ratio, which is 1:1.618, has been used often in art and design to create the most aesthetically pleasing results. However, when applied to bathrooms, seems almost impossible. With all the variables of rooms sizes, there is no exact ratio that is applicable to all bathrooms. As bathrooms get bigger, bath tubs generally don't exceed 2000mm in length.
However, your perfect tub can be worked out with a little guesstimating and common-sense. For example, an average full sized bathroom is approximately 2400 x 1500 mm. If this is the case you may find your bathroom is big enough to fit a bath tub but not much else, a seemingly obvious solution is a shorter shower bath of around 1500mm length. We have a range of shower baths here that will drastically save you space.
In addition to this, another space-saving solution is a corner bath which averages at around 1500mm in length.
Related: A Storage Cheat Sheet for Your Bathroom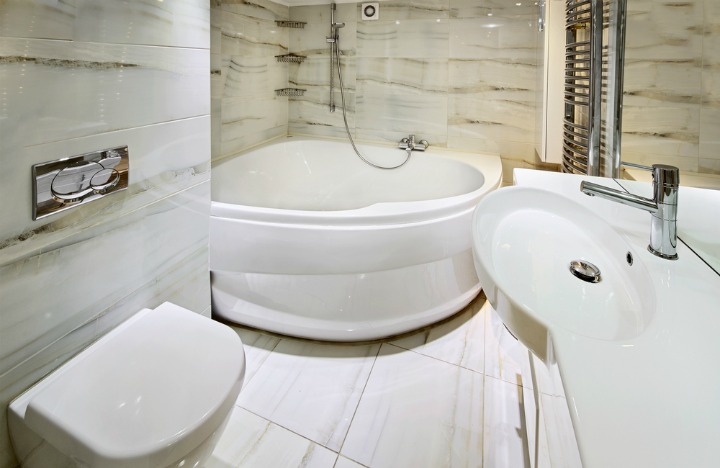 A Larger Bathroom
With a larger bathroom of roughly 3660mm x 3050mm or more, you have plenty of space to play with. Although this sounds like you have a lot of flexibility, finding a perfect bath tub for a larger bathroom can actually prove more difficult.
With the abundance of space available, a regular bath can look fairly insignificant. On the other hand, you don't want too large a bath which will envelop the rest of the room.
When a room gets to a certain size, don't increase the size of your bath tub, but change position. As stated earlier, a large bathroom is the perfect habitat for a large freestanding bath. We spoke to the interior designers from Superior Surfaces for their advice on how to place a bath tub in a larger bathroom, they state:
"It's certainly tough to figure out what something will look like until it's finally in the space, but there is one way you can get an idea of the space. Lay out the dimensions of your bath in paper on the floor so you can get an idea of how much space will be taken up when it's installed."
See our range of freestanding baths here.
We hope this helps you find a bath tub which is perfect for your home!