Optimise Your Bathroom Furniture and Save Space
Many of us are in need of saving bathroom space to optimise the look, feel and storage solutions of one of your most used rooms. Unless you are lucky enough to inhabit a vast home with a bathroom that resembles a sprawling Roman bath, you're most likely looking at a room not much bigger than a tiled cupboard. Luckily, there are solutions, read on to find out how you can optimise your bathroom and save space.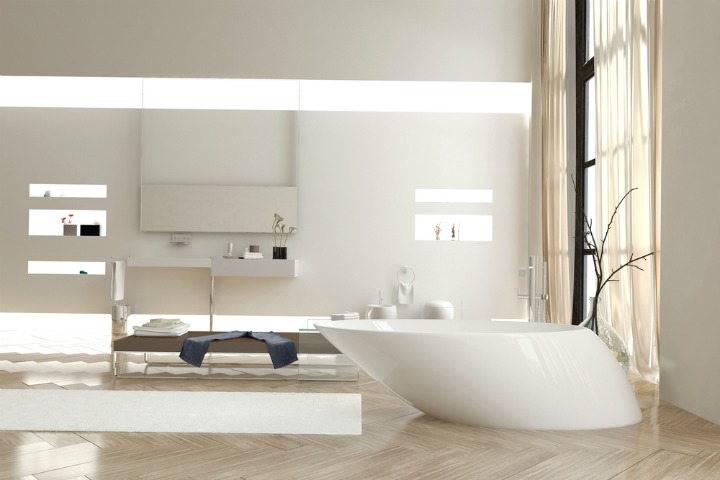 Bath Panels
Not the most exciting way to regain bathroom terrain, but it is effective. Rather than opt for the typical bowed look to your bath, try the space saving flat bath panel to make the absolute most of the space. Our Carron Quantum Spacesaver range offers baths designed to make the most of the space with angles that shrink the bath's floor surfaces but still give you plenty of room to bathe comfortably. There are even panels with shelves and cupboard spaces built in to really make the most of the wasted space under the bath!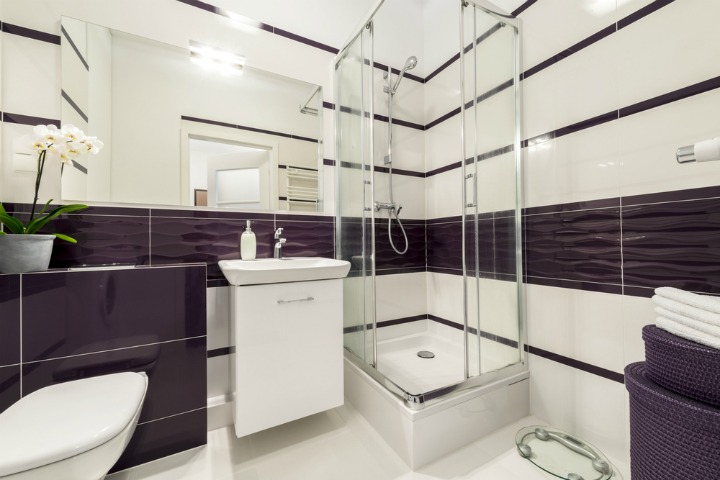 Shower Cubicles
Not all of us are fans of baths and prefer to choose a quick shower over a long bath. If that is you, then consider ditching the bath for a shower cubicle. You'll gain loads of space previously taken by your tub and it opens the door to turning the room into a wet room with a simple glass wet panel or no divide between shower area and general use area. Thus giving you the impression of space, and decreasing the cluttered feel of a room with too much unused furniture.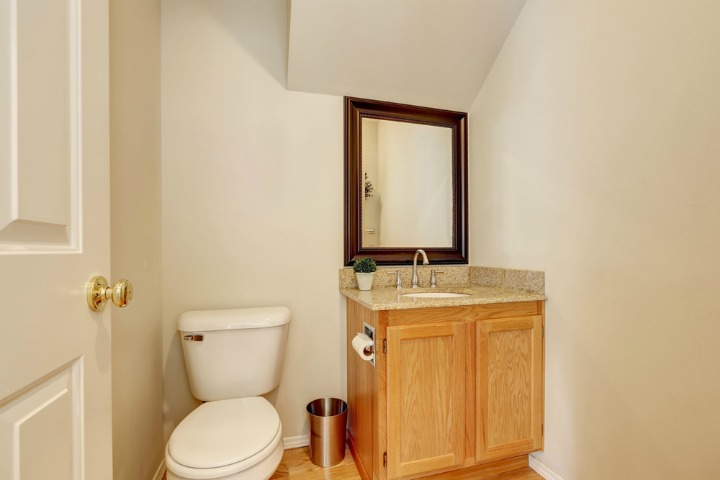 Vanity Units
If you're struggling to fit all your bathroom accessories around your taps and juggling things on top of your toilet's cistern, then maybe a vanity unit is the best option for you. By fitting snuggly under your sink, it offers you a choice of shelving options to guarantee that all your bits and pieces from toothbrushes to shampoos are all contained in a neat little cupboard. They are available as wall hung units and in all sorts of measurements to suit any space, however small.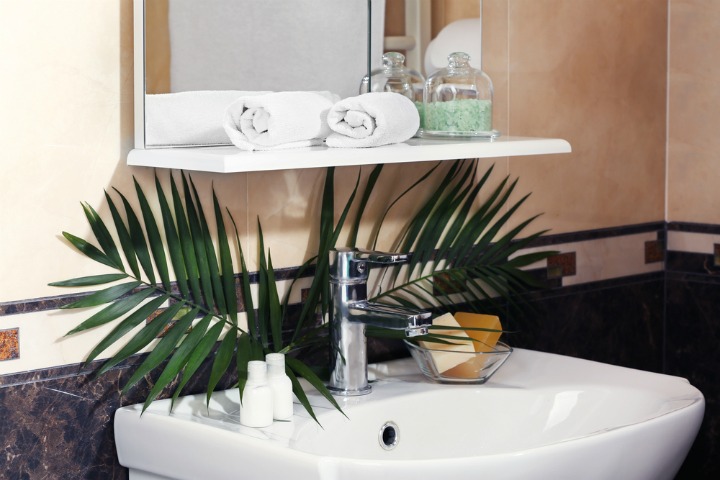 Shelving
Once you've installed your vanity unit, and discovered that you maybe should have got a bigger one since you still have a few things lying around, a quick and easy DIY option is to put a shelf up. They come in a variety of shapes and sizes, and are a great idea for any small bathroom.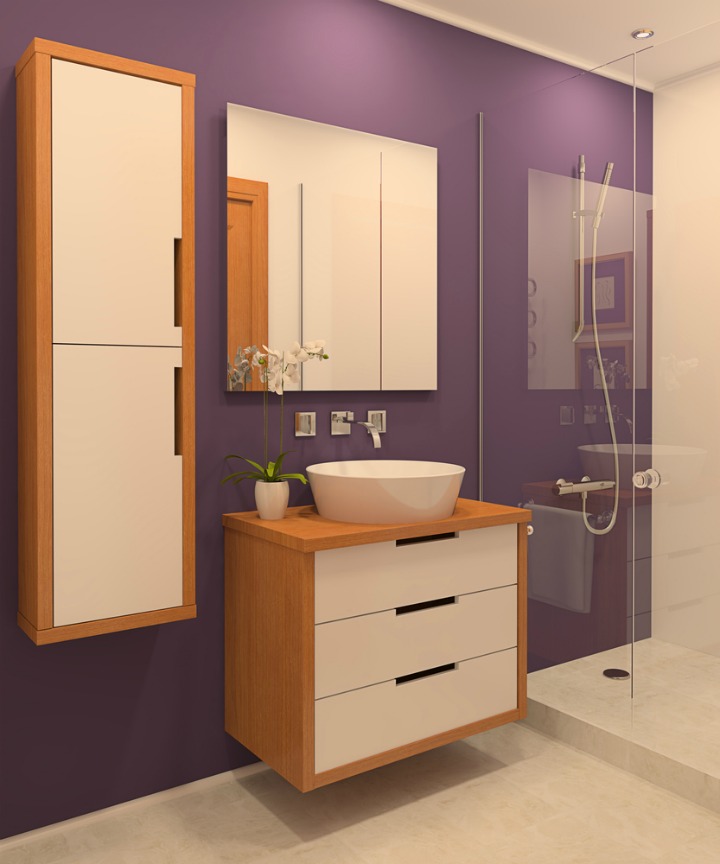 Wall Units
Slightly more substantial than a single shelf, a wall cabinet can offer more shelving and you can usually find one to fit in the space available. Some models also come with mirrored doors which can be quite handy when placed over the bathroom sink. Narrow depth versions are available to ensure you don't knock your head when bending down to wash your face.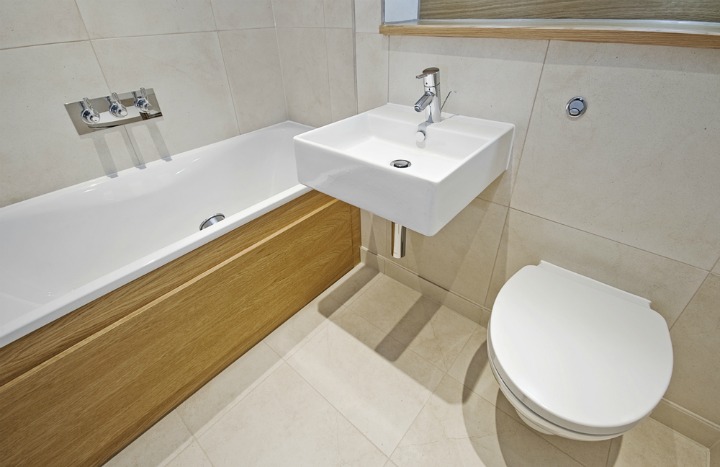 Wall-Mounted Toilet
This gets rid of the cistern which ends up being built into the wall, thus shrinking the space taken up by a traditional toilet and giving you the opportunity to boast to your friends about your sleek, 21st century designer bathroom. Having the toilet hanging from the wall also increases the visible floor space making the room look bigger.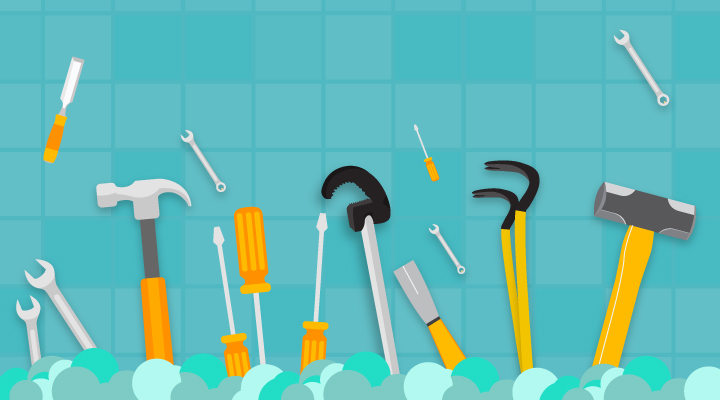 Completely Renovate
While bathroom space is generally quite a luxury thanks to our traditional home designs, these are some of the lower cost, mostly DIY solutions to your lack of space. For a more dramatic change, you can always go for a complete bathroom renovation. This will allow you to perfectly optimise your bathroom to suit your needs and style. Make sure you use a decent builder, or are properly trained, and check out our Bathroom Renovation Cheat Sheet for DIY tips and tricks.