5 creative ideas for making your bathroom feel more spacious
5 creative ideas for making your bathroom feel more spacious
For the past decade, I have been working with several 5* hotel brands, designing public areas. The main focus has been on bathroom design.
For guests, bathroom design and features, after the quality and size of the mattress, is the second most important aspect of staying at a hotel.
Hours have been spent sketching bathroom plans, taking shaft locations, and technical and architectural aspects of the building into consideration. And I have learned how to design a functional and beautiful bathroom incorporating these elements. I have also learned that there can be several mistakes, which can prove costly, especially if they happen after the plumbing and tiling are completed.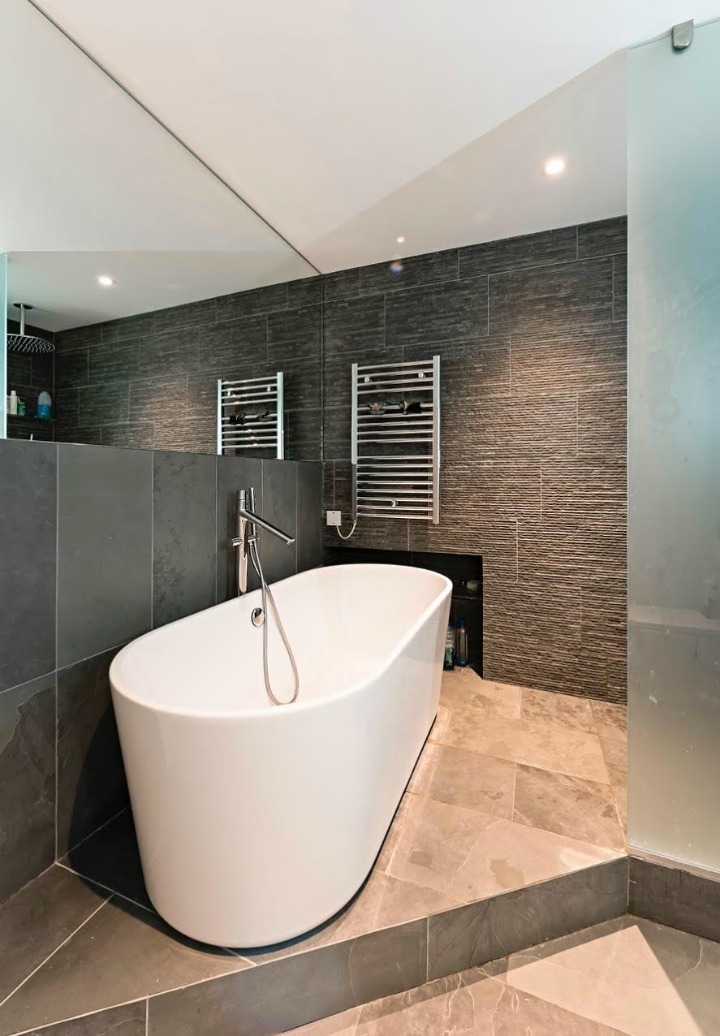 I have taken these principles and shared how you can apply them to your home bathroom design and interior, creatively, to make them appear more spacious.
1. Avoid having the toilet as the first thing that people see when they enter your bathroom. You want the toilet hidden, out of sight until you enter the space. It diminishes the illusion. A wall-hung toilet will provide a stylish and contemporary feel. Also, ensure your shower door doesn't swing into the bathroom door. This isn't often considered, and will make the bathroom feel small and claustrophobic. If necessary, select a stylish shower curtain or folding door.
2. Make a vanity counter a main focal point for your bathroom. Instead of the toilet, make it the first thing people see. Highlight it with some unique tiles, or natural stone. Imperial brass taps; wall lights and organic shaped basins are great additions and add a personal touch. Incorporate a large mirror to enhance space.
3. When choosing the bath, size does matter. Many people make the mistake of choosing a long bath and placing it against the longest wall in a rectangle room. The best option is to choose a smaller bath, and place it alongside a shorter wall. Add unique lighting, and you will instantly gain space. I recommend choosing a square bath to create a spa like feel.
4. According to British building regulations, the door to the bathroom should open outwards and not into the bathroom. I love this, as it represents opening out the space, and the thought is quite enchanting.
5. Storage is essential in a bathroom, and the design can be really personal. Opt for under the counter storage with drawers and cupboards, as it will feel more spacious without anything above your head. If this isn't possible, implement mirrored cupboards to create the feeling of more space. This is also great if your bathroom doesn't have a window.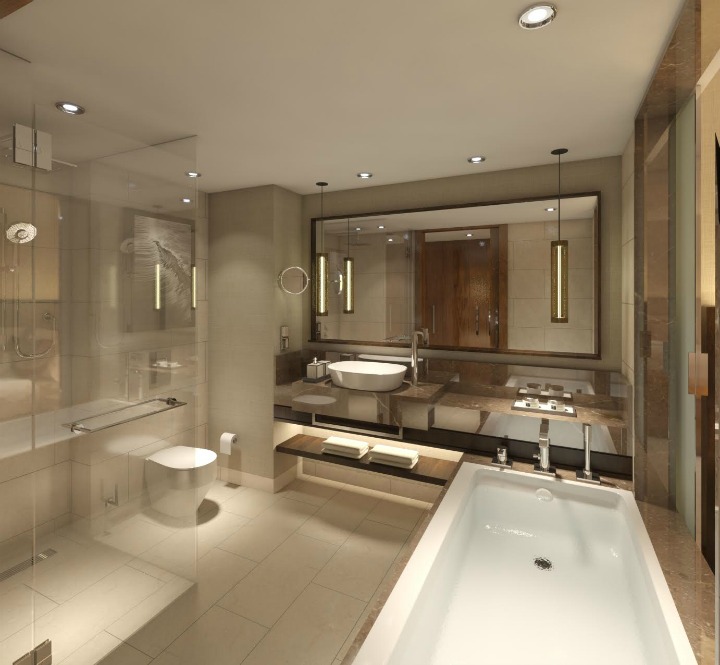 Always consider the technical aspects of the room, including plumbing layout and structure. Understanding this will ensure you avoid any major problems.
The bathroom is one of the most used rooms in the house. And it should be the focal point in any home. It is easy to hide it away under tiles and piles of towels, but making it feel and look more spacious, will not only make using it more pleasant, but incorporating the above will give it the wow factor.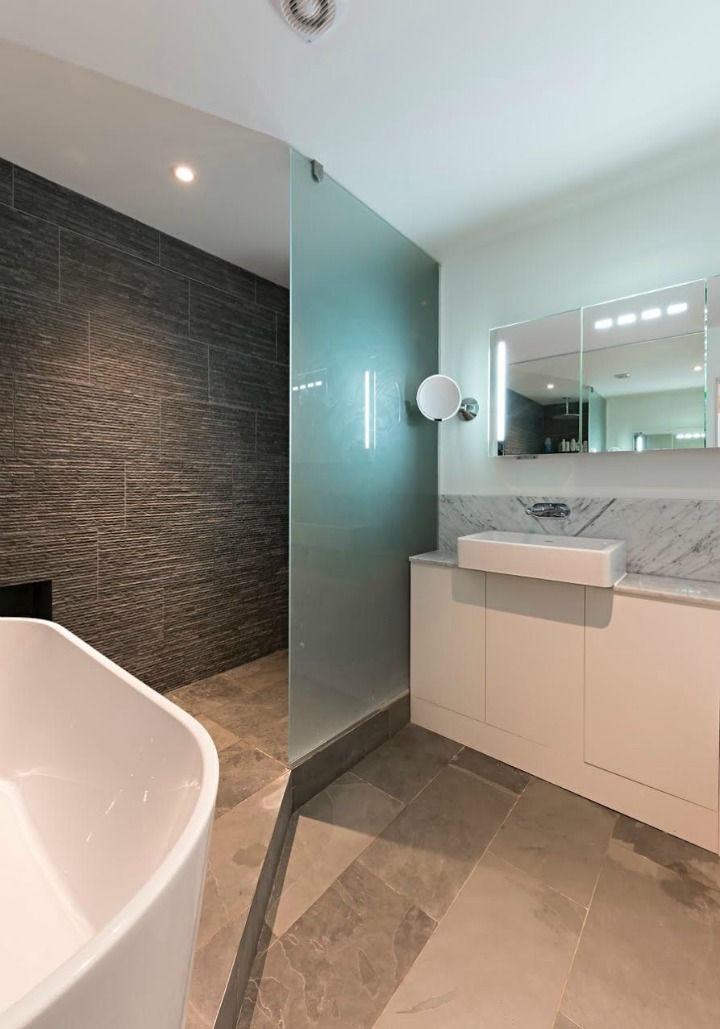 About the author:
Ania Choroszczynska, Founder and Owner of Anya Fennet Design, was born in the Sudety Mountains on the verge of Poland and the Czech Republic. Since studying landscape architecture at Warsaw Life Science University, Ania has spent the last decade designing high-end interiors for the hospitality sector. Ania's style is a combination of cubic architecture, and flowing organic forms. Her focus is on transition spaces and she believes that plants and natural elements contribute to our well-being.