A Guide To Bathroom Design
A Guide To Bathroom Design
A bathroom design is an exciting prospect, giving you the chance to completely transform the space that you and your family use every single day, or even to just iron out some problems that have always bothered you. However, a bathroom design project is a big task and needs a fair amount of preparation before you start taking things apart. Furthermore, even without the unexpected occurring, such as discovering rotten floorboards, and dodgy pipework, the work can take a while. Some preparation is needed before you begin, so you're as clued up as possible about the process and have the time to sort out some alternate ways of keeping clean while your bathroom transforms.
Know your budget
Before you begin to make grand plans for your future bathroom, make sure you've worked out exactly how much you can realistically afford to spend. Once you've totted up all the costs for the different things you're expecting to pay for there should hopefully be some left over as a contingency. Don't aim to spend your entire budget on the renovation and instead, aim to spend below it. Setting your goals slightly under budget means you have some extra finances to cover any expected costs that may arise during the bathroom design.
Plan time
Once you've worked out exactly what it is you'll be having done to your bathroom you can begin to work out a timeframe for the redesign. This should start with the ordering of the necessary fittings, and end with the first clean you give your bathroom before use. Your contractor should be able to tell you how long the process is going to be when you agree on costs, which will give you the opportunity to sort out alternative bathroom arrangements during this period.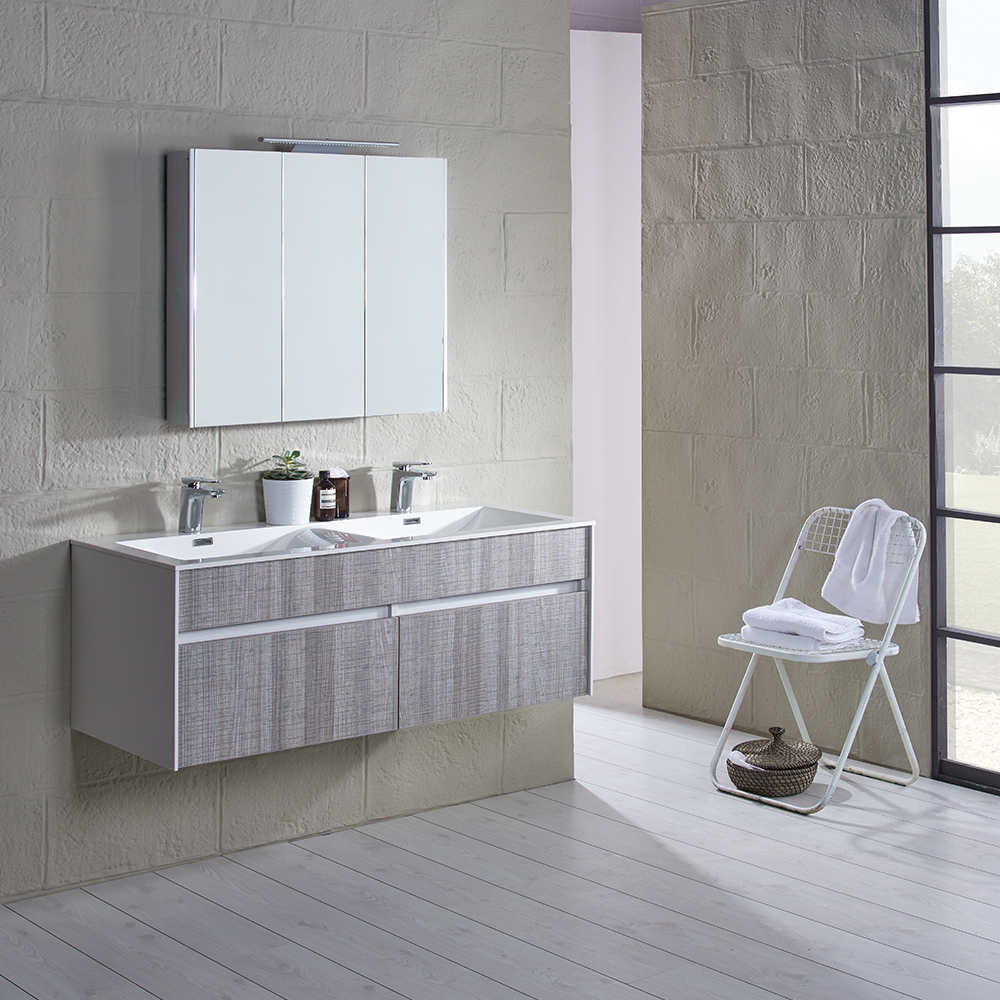 What order does everything go in?
As with cleaning, beginning with the top first and making your way down to the floor is the best way to ensure you have a stress-free bathroom redesign with no need to re-do any previous work. After your bathroom is stripped of the old equipment and its floor and wall coverings, the next step is the first-fix pipe work (the water supply, waste and heating pipes) and any building work required to reshape the room and to level the floor and walls. After this initial phase of work and depending on your specific design ideally your ceiling should be the first thing you complete, working your way down and out of the room with the floor coverings being the last job. Make sure you have a schedule agreed with the bathroom fitter of when certain tasks should be taking place, to ensure you're doing things in the right order, and so you can ensure the process isn't falling behind schedule or holding the fitter up.
Bathroom design
When planning the actual style of your future bathroom, it's important to keep in mind that though the look that you wish to achieve is a major factor, so is considering who will be using the bathroom, a consideration that is known as inclusive design. Keeping functionality in mind for all the people that will use your bathroom will ensure you don't later regret some of the choices you make at this stage of the process.
For example, if you have a large family then installing more storage space and lockable medicine cabinets is a good idea, as is fitting a bath if you have small children. If your partner leaves in the early hours while you're still sleeping, soft-close cabinets, a quiet extractor fan, and some extra dim LED proximity lighting, will make sure you're not disturbed by their morning preparations. In addition, if you have a very tall or very short family you may wish to consider wall hung basins and toilets which would allow you to customise the height that these items are installed at. There are even adjustable height toilets and basins available these days so you can have the best of both worlds.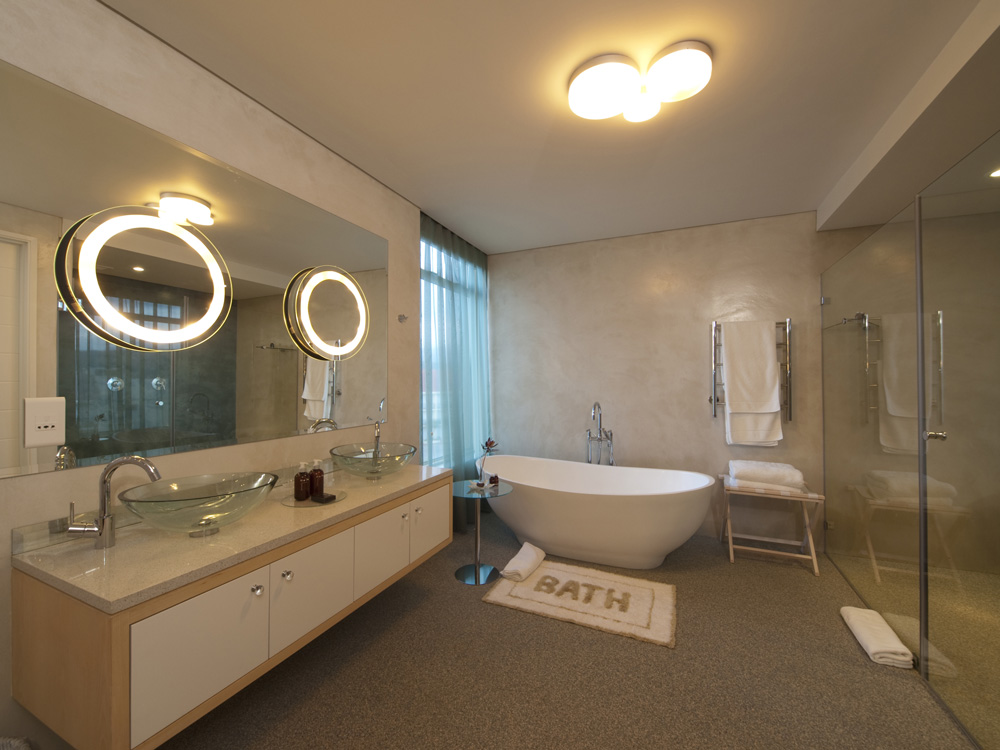 Another aspect of a bathroom design is making sure you're completely decided on the style you'd like to have in your new bathroom. This involves a lot of research, and sometimes simply copying a bathroom style you've seen is an easy way to approach the design. Searching interiors websites, magazines and blogs, following Instagram accounts that show rooms you like the look of, and relying on Pinterest to help you fine-tune your ideas are a good place to start. Having an exact image of what you'd like to recreate is helpful when it comes to finding the right fittings, as well as being useful to show to contractors when you find it hard to describe how you'd like your tiles to be installed. As invariably there will be different elements from different images that you would like to recreate, why not try creating a mood board made up of pictures of all of your favourite elements to show your trades people and keep you focused when shopping for equipment.
Measure everything twice
No-one wants to find out on installation day that the perfect freestanding bath they set their heart on is too big for their bathroom after all. To save disappointment and avoid the risk of extending your redesign project even longer, make sure you measure on multiple occasions. Things such as the location of existing plumbing, electricals and the dimensions of your new fixtures will all have an impact on where everything goes, so make sure you've got everything planned before you make your purchases. If you are in doubt why not ask your fitter to check your dimensions and the equipment you wish to order or call us to request any information of advice you may need.
Your new bathroom
Once everything is installed and double checked, it's time to approach the final clean. Include everything in the bathroom, including inside the cupboards, the windows, walls and lights. Clean everything you see to ensure you're not left finding plaster, tile or grout dust weeks later. This may well add on an extra day to the timescale you set for yourself at the beginning of the project, but means you can relax in a brand new and completely sparkling bathroom.
If you're planning a bathroom design project with one of our fantastic freestanding baths, then we can help. We have a range of bathroom fixtures perfect for all households and can help you manage your project from day one. To find out more get in touch on 03300 882 803.