The Bathroom Cleaning Checklist
The Bathroom Cleaning Checklist
Whether you love or hate cleaning your bathroom, it's a job we all must do. Getting the cleaning balance just right can be tricky and it's a space that can get dirty very quickly, ironically. To help you with the struggle we've created a cleaning checklist to keep you on top of those jobs. Whether daily, weekly or monthly, you'll find everything you need to make sure your bathroom sparkles every day.

Transcript:
The Bathroom Cleaning Checklist
Here is a cleaning schedule you can introduce daily, weekly and monthly to for the best results. You'll have a sparkling space in no time!
Once a day
The little jobs to do as part of your daily routine to keep your bathroom looking fresh.
Wipe down shower
Wipe sink after use
Wipe toilet seat
Close toilet before flushing - Flushing the toilet with the lid open fires particles up to 15 feet in the air, covering the bathroom with toilet spray!
Clean door handles
Check plugs for hair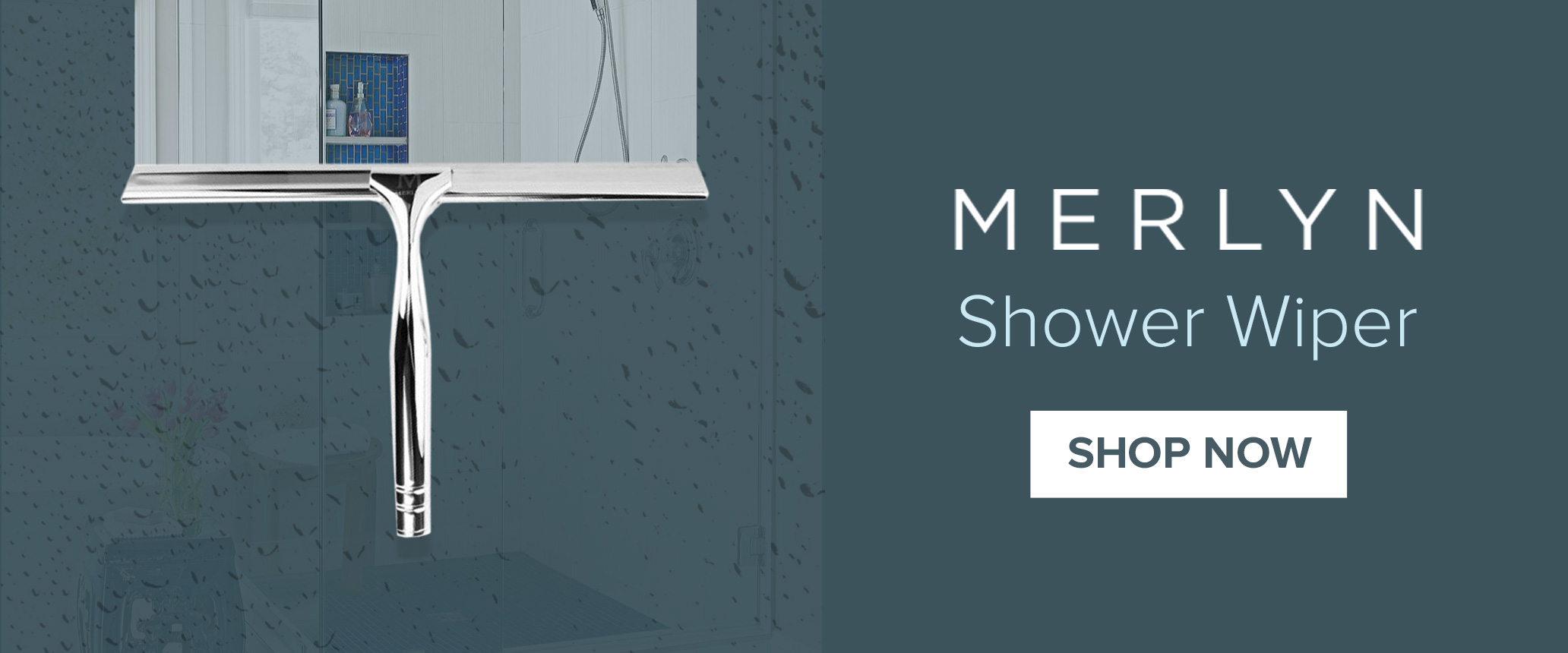 Once a week
Jobs that need doing less frequently but take a little more elbow grease…
Scrub tiles
Clean bath tub
Clean whole toilet including bowl inside and out, cistern, handle and lid
Clean sink and taps
Wash all bathroom accessories
Wash bath mat
Clean all mirrors
Brush and mop floor
Did you know - The floor is often the dirtiest part of the bathroom with up to a million bacteria per square centimetre!
Once a month
Set a day aside and blitz that bathroom back to perfection!
Clean bathroom windows
Soak shower head – make a solution of equal parts water and vinegar and soak in a plastic bag. Leave for 15-20 minutes
Unclog drain with equal parts baking soda and vinegar for 10 minutes before rinsing
Top tap tip: Perfect if you live in a hard water area
Cover your taps with a vinegar soaked rag for 30 minutes
Scrub with a non-scratch sponge to get rid of deposits
Brighter whites with a toothbrush & bleach
Clean all tile grout
Scrub underneath rim of toilet
Take note...
Here are some important bits to remember to keep your cleaning schedule running smoothly.
Swap that sponge
Old sponges can harbor thousands of bacteria per square inch so remember to replace them regularly
Keep cloths separate
Boil wash any cloths used for cleaning toilets on their own so as not to cross contaminate!
Be an eco-cleaner
Homemade cleaning spray - Make your own natural antibacterial cleaning spray – 240ml distilled white vinegar, 110gms bicarbonate of soda, 2.5ml teaspoon of tea tree oil
Keep mould at bay
Dampness leads to mould. Open a window to keep the room ventilated
Now you can lie back and have a well-earned bath in your gleaming tub… just remember to clean up afterwards!