A Storage Cheat Sheet For Your Bathroom
No matter the size of your bathroom sometimes it can feel impossible to keep things from looking cluttered and untidy. With all the various lotions and potions elbowing for counter space it never seems like there's a handy home for them all. Luckily, we're here to help with our storage cheat sheet to help you find a place for even the smallest item that's gathering dust on a cluttered countertop.
The shelves cheat
Perhaps the simplest solution to any storage problem, installing a shelf is straight forward and quickly solves most clutter troubles. Even if your bathroom is woefully small there are a handful of clever places to put your shelf and an array of shelf sizes. If you're looking to store a lot of smaller items next to one another using a spice rack is a handy cheat to keep lots of items looking neat.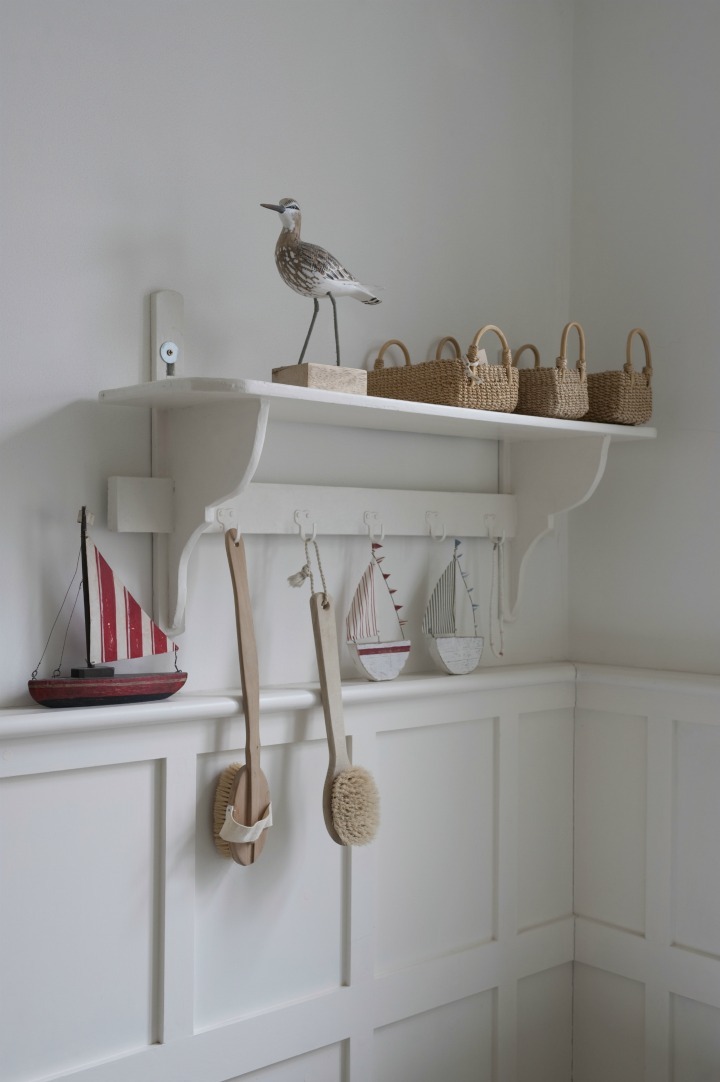 Putting a shelf above the door or the toilet in your bathroom is an instant solution for an overflow of toilet paper or using a deeper shelf can be handy for keeping extra towels. A shelf above the bathroom sink is particularly helpful for storing smaller items like toothbrushes.
Maximise your storage potential with cabinets
Cabinets are particularly handy for storing lots of items that don't need to be on view all the time. Having a freestanding dresser in the bathroom is useful and means you can bring a lot of character to the room with just one piece of furniture. Just make sure the dresser is water resistant and that your bathroom is well ventilated.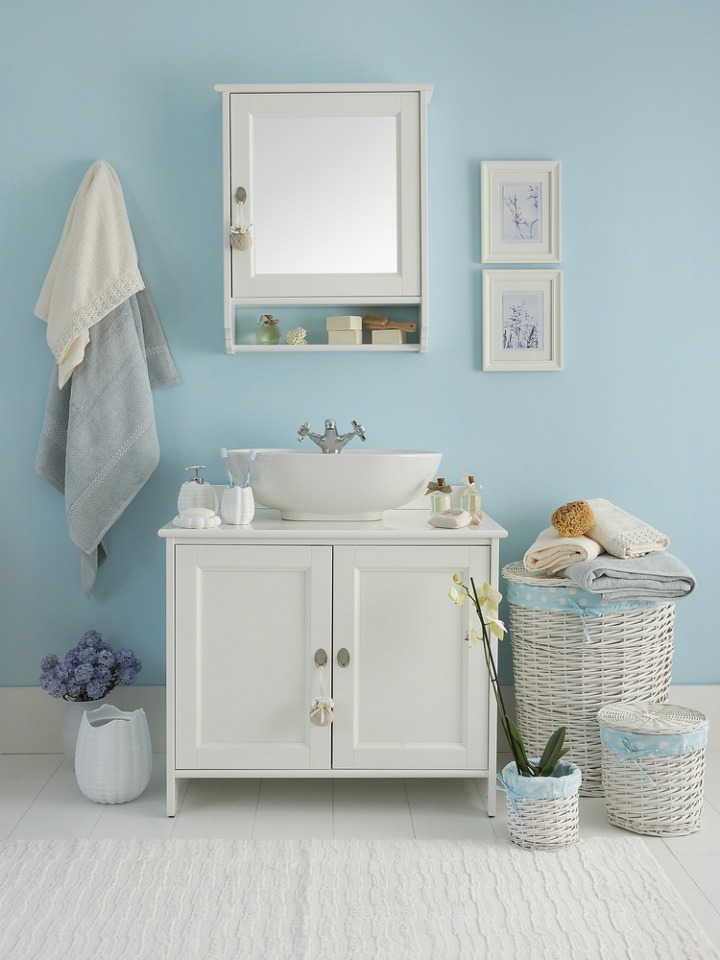 Of course, if your bathroom doesn't have the space for furniture then clever storage cheats include cabinets that are flush with the panels surrounding your bath or under your sink. If your funds don't stretch to specially installed cabinets then there are many options that are built to wrap around your sink pedestal, maximising the space that is available to you. A popular solution for those smaller items is a mirror with a cabinet behind it and narrow drawers that fit beside toilets are also handy options.
Use caddies and baskets to cheat your storage dismay
Even though shelves and cabinets are handy for storing larger items, sometimes they can be just as cluttered as your original bathroom surfaces once they're stuffed to the brim with smaller objects. Installing a shower caddy immediately clears the space around your bath, making it look instantly cleaner. Hanging them on the back of your bathroom door or glass cubicle can also be particularly handy for storing things such a loofahs and flannels.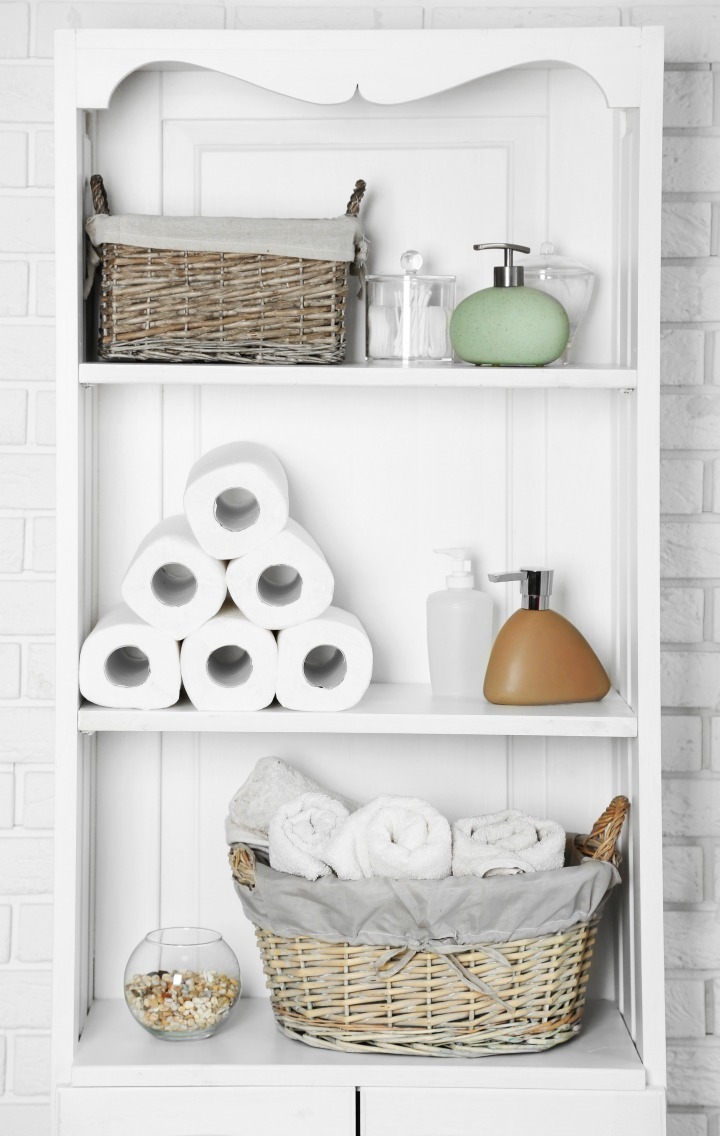 Using baskets to separate different items and then storing them in cabinets in your bathroom is a fantastic storage cheat and means everything is then quickly and easily accessible. Using baskets is also an affordable option and buying them in a range of sizes ensures you can use them for various purposes over time, from storing toilet paper and towels to keeping cleaning products safely tucked away. Using tins too, can be useful for keeping small pieces like cotton wool or hairgrips neatly tucked away.
Once you've freed up the space in your bathroom it will feel much cleaner and accessible an area to clean and make your own. Personalising a bathroom can sometimes feel like a mammoth task but once your surfaces are free to decorate you can fill them again with colour co-ordinated items, such as candles and vases, to really make the room unique.
Related: Fantastic Ways To Make Your Bathroom More Colourful
What bathroom storage cheats did you use in your bathroom? Let us know in the comments.