Why Phones are now Being Made to Use in the Bathroom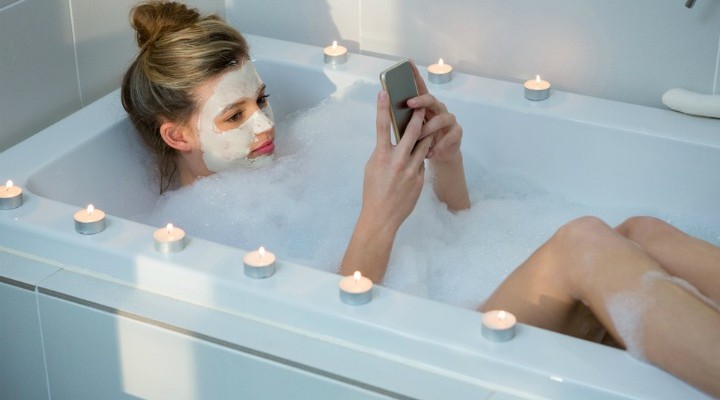 It almost goes without saying that in 2017, our phones are the most important gadgets in our lives. That slice of glowing plastic in your pocket isn't just your digital life - it is your life. With your friends, the latest news and the sum total of human knowledge literally at your fingertips, no wonder we're never far from our devices. In fact, according to research firm Dscout we touch our phones 2617 times every single day - and that's an average, with the 10% most tech obsessed of us touching our phones over 5400 times.
Phones in the bathroom
Traditionally, the bathroom has been off-limits to technology due to the simple fact that electricity and water do not usually work well together, but our constant desire to remain connected is changing all of that. For example, depending on which survey you ask, anywhere between 38% and 75% of people admit to having used their phone while on the toilet. Amazingly, 19% even admit to having dropped their phone into the toilet. No wonder the big phone manufacturers have all, in recent years, switched to making water resistance a more-or-less standard feature.
There has been a trickle of waterproof phones since they were first invented, but the first flagship smartphone to be sufficiently sealed was the Sony Xperia Z, first released in 2006. This phone could compete with the best devices available whilst also surviving being dunked in the bath.
Water resistant handsets
However, when a new feature emerges in the phone industry it doesn't stay exclusive for long, as rival manufacturers will always steal the best ideas and incorporate it into their own devices. Today, the two industry big-dogs - the iPhone 7 and Samsung Galaxy S8 - are both water resistant, meaning you can tweet from the tub. It's a good thing Apple made the switch too; not only to keep pace with its arch rival, but also because of a cruel/amusing (delete as appropriate) hoax perpetrated in 2013. In that case, internet trolls distributed images that incorrectly claimed that a new version of the iPhone's operating system, iOS, makes your older, non-water resistant iPhone suddenly waterproof. Obviously it is impossible to change this with software, but it wouldn't surprise me if people were taken in by it.
The other force driving our phones to becoming more bathroom friendly is another major technology trend; the so-called 'Internet of Things'. This is a catch-all term used to describe internet-connected gadgetry that is used in the home; like smart thermostats or smart light bulbs.
The bathroom, of course, is no exception to this trend, and in most cases IOT devices are controlled using a phone app. So, if we're going to make the most of our devices, we need access to our phones.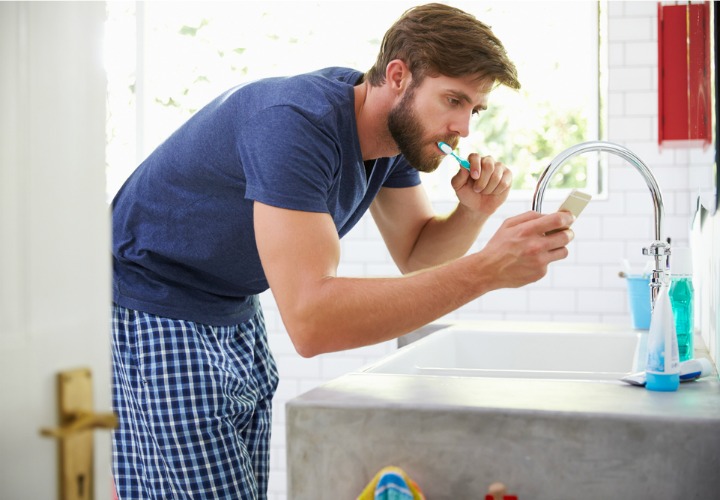 What products are out there in the Internet of Bathroom Things?
The Amphiro B1 Connect sits beneath your shower head and monitors the amount of water that you're using and after you've showered, it'll give you a score on how environmentally conscious your shower was. It'll even connect to your phone via Bluetooth and automatically sync the results up to the cloud.
Then there's WiFi scales like the Fitbit Aria. This ostensibly functions like a normal set of bathroom scales but it'll sync your morning weigh-in with the rest of the Fitbit platform. This means that you can not just track your weight, but your weigh-ins can inform the Fitbit app in recommending workouts and calorie intakes, to help you get healthy. And don't worry; it's smart enough to figure out which member of the family is weighing in.
Perhaps inevitably, there are Bluetooth toothbrushes, with both Oral-B and Phillips selling models that will hook up to your phone and give you feedback on how you brush. They'll make sure that you're brushing your teeth for long enough and will even coach you on your brushing technique.
Most Recommended
Perhaps most significantly though is one of the most life-changing gadgets I've ever bought (and I mean that with only mild hyperbole). It cost just £10 and lives in my bathroom; a Bluetooth shower speaker. Battery-powered and waterproof, this sticks to the side of my shower and connects to my phone, enabling me to listen to podcasts while washing. This means that I not only come out of the shower cleaner, but better informed too.
I guess there's no wonder that our phones are increasingly being built for bathroom usage, as they're just trying to keep up with our digital lives.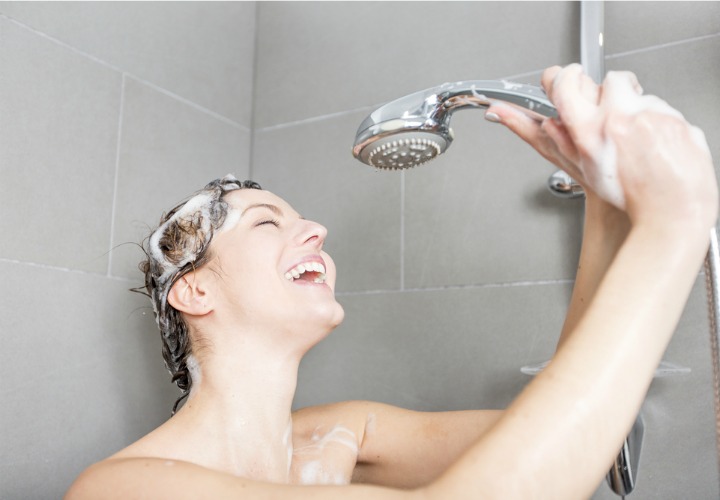 Author Bio
James O'Malley is a freelance technology writer and journalist, appearing weekly as the technology expert for the BBC Asian Network's Noreen Khan show. James has worked as editor for The Pod Delusion, TechDigest and is currently working as interim editor for Gizmodo.