The Top 5 Kids' Bath Toys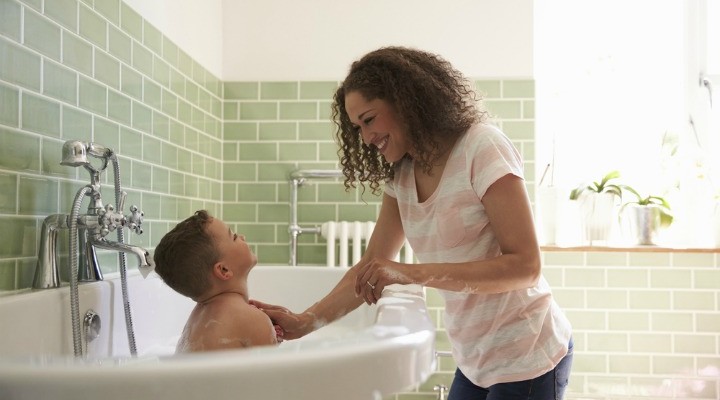 Bath time doesn't always have to be just about keeping clean. In fact, bath time is a great time of day to get inventive when playing with your children, no matter what age they may be. Some children hate getting a bath for whatever reason, so finding a way to make it more fun will give you both an easier life. When children are younger, it's much simpler to keep them distracted as basic, brightly coloured toys divert their attention. However, older children are not so easily entertained, which is why finding bath toys that do the job is a more challenging task.
1 - Get building
Toys that encourage your children to be creative are always a good thing, which is why toys they must build themselves are an interesting option. If you already have building blocks lying around then using this in the tub is a great idea. After all, it's hard-wearing and water-resistant, as well as having the potential to become anything your child desires.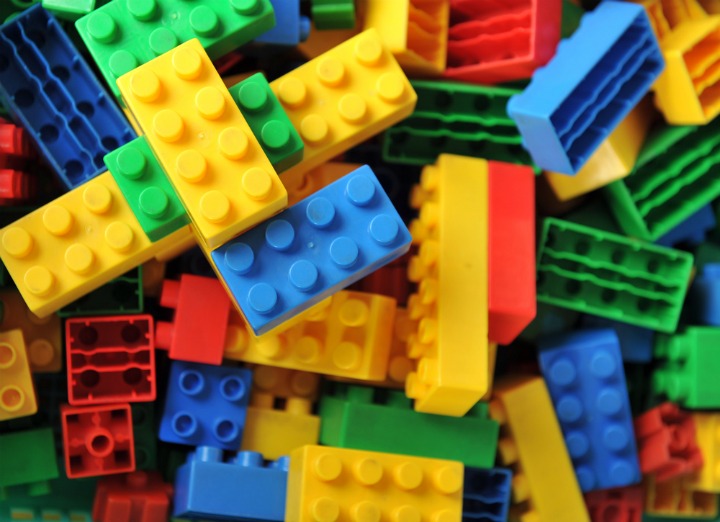 2 - Ready, steady . . .
Another option is bath friendly toys that involve runs or courses that can be built inside the bath. These involve building a course that can then be filled with objects such as toy cars, plastic figurines and marbles. There is a range of these types of bath toys to suit any age and any bath size. If you don't mind having a more permanent course in your bathroom then you can also buy sets that can be fixed to the tiled wall to the side of your bath, which your youngster can enjoy playing with on a nightly basis.
Related: What Kind Of Bath Time Toys Are Best For Your Baby?
3 - Music in the tub
When you think of your children learning how to play an instrument, the bath is probably not the first place you imagine they'll start. However, there are a range of musical instruments that are suitable for bath time, including bath flutes. These toys are tuned by adding varying amounts of water to each one to produce different notes. There are even waterproof music sheets so your little one can make their bath time into their personal party.
Another option is to head down the entertainment route over something your child can actually play with. Shower radios are pretty easy to come across and you can get novelty ones shaped like underwater creatures. This addition to your bathroom could transform bath time into a regular show and dance.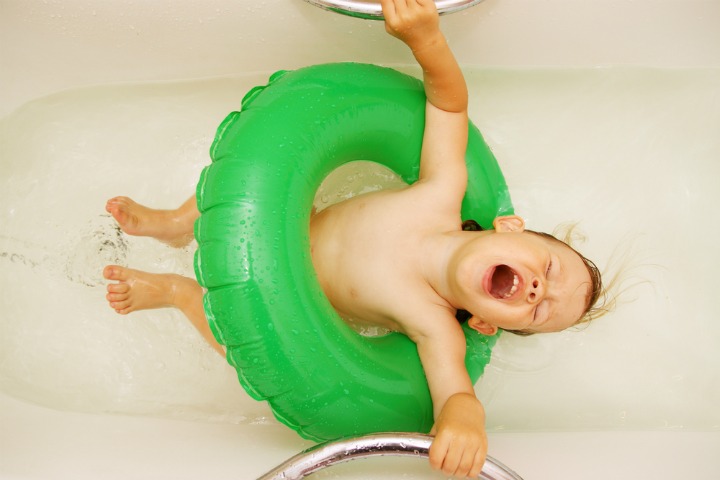 4 - Puzzle solving
If your child likes a challenge then buying scientific toys that rely on water to operate is a no-brainer. There is a great range of options for you to try out, all teaching interesting lessons. Some teach you how to raise a submarine, whilst others focus on such things as how a water wheel spins. These are great ways for your child to learn about the way things in the world work, with plenty of personal interaction and.....distraction.
5 - Relax and unwind
For most families, bath time comes in the evening and is used to wind down your little ones before putting them to bed. Baths are relaxing and soothing, but if you over stimulate your child with exciting toys there's a good chance you may find it difficult to get them to settle down afterwards. If your aim is to set them up for sleep, then banish the exciting bath toys and invest in some waterproof bedtime reading instead.
Another way that you can make bath time relaxing is too dim the light and invest in some special water friendly bath lights that will fascinate both you and your youngster. Spa style lights can either float in the bath water or be affixed to the bathroom walls by means of suction cups. Battery operated, they come in white or colour changing options, which is sure to hypnotise your little one as you shampoo away.