Reasons Not to Have A Carpet in Your Bathroom
Reasons Not to Have A Carpet in Your Bathroom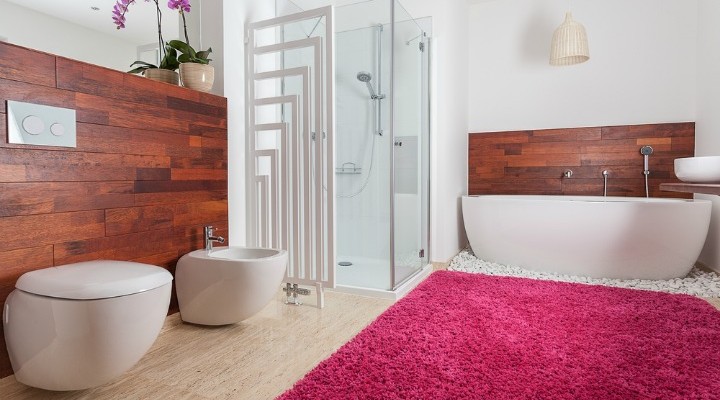 It's hard not to think of the bygone interior fashions of the 1970's when we see a carpeted bathroom. Some people still have this as their preferred bathroom floor covering due to its warm and fuzzy feel underfoot. But for others, the thought of keeping it clean is just too much to handle. We look at the main reasons you should avoid it at all costs. We're not biased, honest!
Soggy floor
For a room that is constantly experiencing changes in heat and exposure to humidity, a carpet is less than ideal. This is because carpets trap moisture and in bathrooms they don't have enough time to fully dry due to the humid environment. Damp spaces create the perfect place for mould and mildew to form. Breathing in spores can cause a whole range of illnesses such as coughing, runny noses and breathing difficulties.
Bacteria
As well as mould forming within your carpet pile, just think about all the millions of bacteria that could be harbouring there, too. Bathrooms are used for cleaning and also relieving ourselves. A carpet around the bottom of your loo will absorb any splashes or leaks from the toilet bowl, including when people are sick in there. The only way to get it spick and span is by giving it a deep clean which can damage the carpet if done too frequently.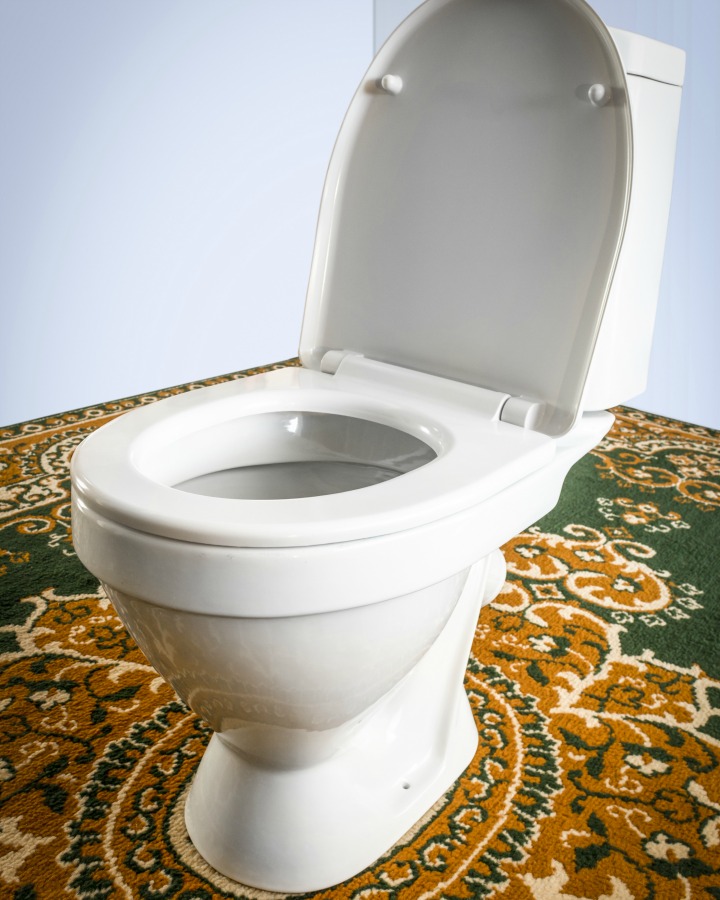 Smelly space
With bacteria and mould comes inevitable bad smells. Nobody wants their fresh bathroom to smell dank or dirty. And there is actually a reason behind the musky smell of mould. The mould emits volatile organic compounds (VOCs) which are gases that are released. Scientists have named these specific compounds MVOCs. It's certainly not the kind of thing you want mixing in the air in your bathroom!
Stains
Another thing you have to contend with when you have a carpeted bathroom is trying to avoid stains. Toothpaste, hand soap, urine and whatever else splashes on the floor can stain it. This makes your otherwise sparkling bathroom look scruffy and dirty. You'll need to scrub these with carpet stain remover to get them to budge.
What can I have instead?
If you hate the idea of getting out of a relaxing bath onto uninviting cold tiles why not consider a warming alternative? Underfloor heating is a fantastic solution, giving you the stability and cleanliness of tiles but with a toasty feel. In the past, this kind of technology was pricey and a real luxury purchase. Nowadays, however, you can have underfloor heating installed for a few hundred pounds. So, if you want a hygienic substitute for carpet, this would be a great investment.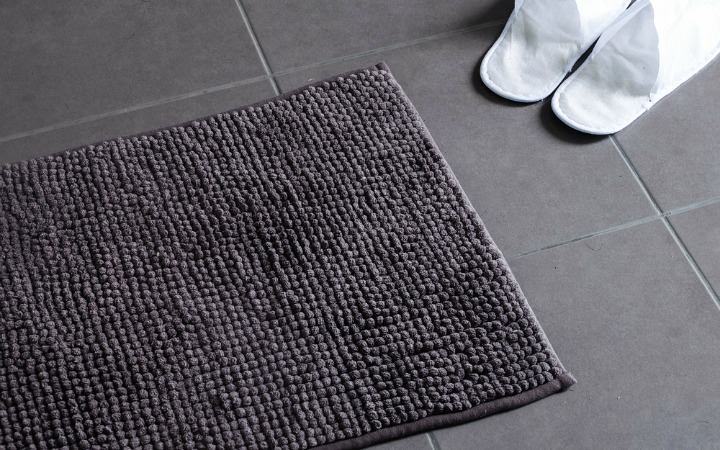 For a resolution that's a fraction of the price and easy to implement, go for a simple bath mat. The best way to keep yours clean and mould-free is to hang it up after each use so it dries completely. Also, check the care label before you buy to ensure it can be machine washed. It's a good idea to wash your bath mat about once a week to keep it clean and smelling fresh.