Confessions of a Hotel Inspector: Bathrooms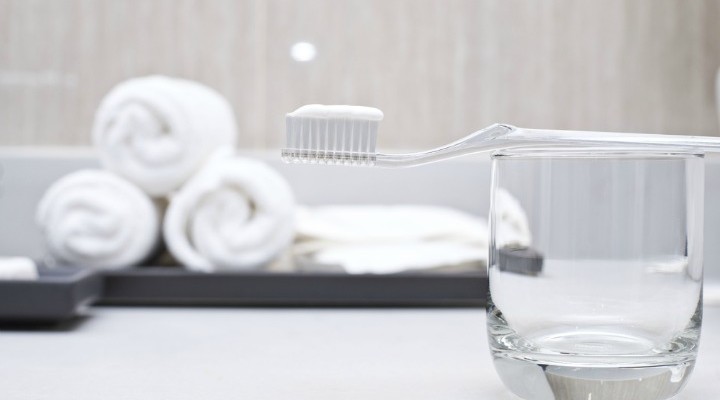 After a career of over 17 years working as a hotel inspector, to say that I've bathed and showered in my fair share of bathrooms would be an understatement! In fact, it would be an interesting project to try and work out just how many bathrooms I've washed in during that time. There were certainly a few of them that sent shivers down my spine, that's for sure.
It's not all perks
When you become a hotel inspector, friends and family automatically presume you spend your life lounging around in plush Five Star hotels; I should clarify at this point that the reality is far from that! Don't misunderstand me, I've been lucky enough to soak in numerous deep marble tubs and I could have thrown a party in some of the showers I've been fortunate to wash in as they were so spacious and plush. I love fluffy white bath sheets, comfy monogrammed slippers and bath robes, not to mention quality toiletries…to which I'm addicted. I love a beautiful bathroom. So much so that when I eventually left home, to entice me back regularly to visit, my parents ripped my en-suite out and had a stunning bathroom suite fitted with travertine tiles and a fabulous state of the art shower.
Bathroom no-nos
Even the best bathrooms can lack thought, though. All the marble in the world doesn't make up for the lack of a shelf or holder to place your shampoo and shower gel on in the most spacious of showers. Surely that would be a consideration when designing a bathroom, you would have thought? Sadly, often not. Personally, I love roll top free standing baths, particularly when they are positioned to enjoy stunning views while you relax in warm water laced with your favourite bath oil. More often than not though, I spent most of the limited time I had between typing a report and rushing down to sample dinner. Trying to balance a bar of soap and a bottle of shampoo somewhere proves tricky when there is inevitably no provision made for this.
My biggest pet hate, however, has to be the shower over bath set up when there is no clear indication of which way to turn the control to switch from shower to bath. The number of times I've leaned over a bath before I get ready for dinner and I've been drenched because the shower (always a powerful one in these instances) has sprayed me, my clothes and my newly blow-dried hair till I resemble a drowned rat. How difficult is it to indicate which way to turn a tap so this unfortunate drenching doesn't happen?!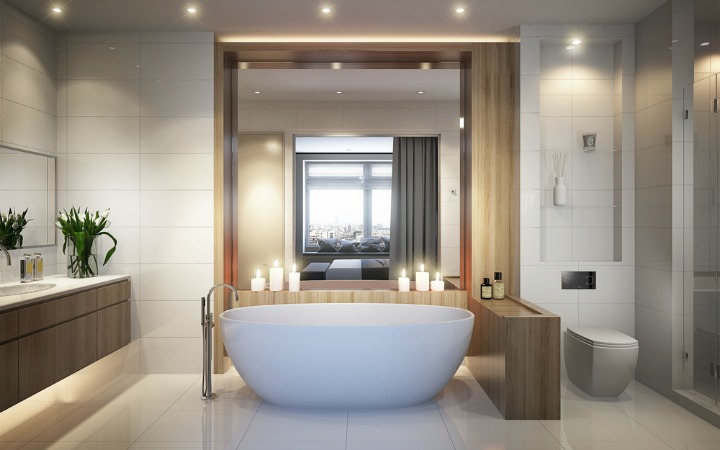 Shared bathrooms
When I first started inspecting hotels and B&B's back in 1999, it was still acceptable for Two Star hotels to have shared bathrooms. I remember clearly my very first week in training; I was out inspecting with my then manager and another new inspector. When I realised I had to share a bathroom down the corridor with two male colleagues I did wonder if I'd done the right thing accepting the job. There was an old cast iron bath and no shower in the bathroom. I was up at the crack of dawn to ensure I was the first one in there!
Then 3 weeks later, I was out with the aforementioned new colleague again; now surprisingly 18 years later one of my best friends. It's amazing what sharing a bathroom does for bonding! On this occasion we were joined by two more colleagues for a training exercise. So, I found myself sharing a tiny bathroom with three male colleagues on this occasion. I don't think I slept at all that night! This was my first experience of how failing to maintain a bathroom shower can create havoc over time. The mould and grouting issues in this tiny bathroom, which didn't have a window, still haunt me today. Sad, as it was clean, but just poorly maintained.
The worst bathroom
The very worst bathroom I've ever encountered in my career though, was at a pub with rooms. The bathroom, at the end of a dingy corridor and shared by about 6 rooms, was damp, mouldy, had peeling wood chip wall paper and stained lino on the floor. It was so dirty it was scary! Worse than anything I had ever seen in any student house back in my university days. I checked out, rushed home and stood under a hot shower in my own bathroom for half an hour. I had to to rid myself of the nightmare of how a bathroom could be so badly neglected and so poorly cleaned!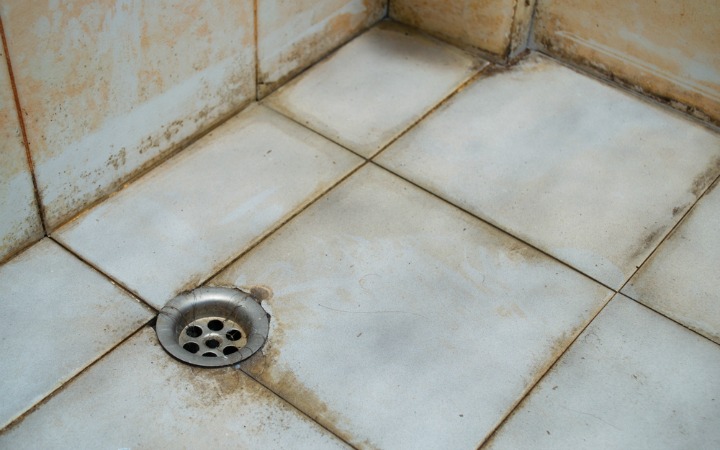 So, in essence, I've learned over the years of my inspection career, fit your bathroom to the highest spec you can afford, give thought to not only design but also to logistics and most importantly treat your fixtures and fittings with love and care and clean them after each use!
About the author:
Giovanna Grossi worked for AA Hotel Services for over 17 years, heading up the inspection team for over 9 years. She now works part time as an ambassador and advisor for the AA, whilst running her own company, Giovanna Grossi Hospitality. Giovanna has a degree in accountancy from Manchester University and spent many years running her family restaurant businesses. Giovanna is a fellow of the Institute of Hospitality, is on the board of the fundraising committee for Hospitality Action and is a regular judge for various hospitality awards such as The Cateys, Boutique Hotelier, The Concierge Gold Keys and Cater.com. She has participated in a number of TV programs including judging a series of episodes of ITV's Taste the Nation.