5 Pieces of Bathroom Smart Tech That is Getting Cheaper in 2017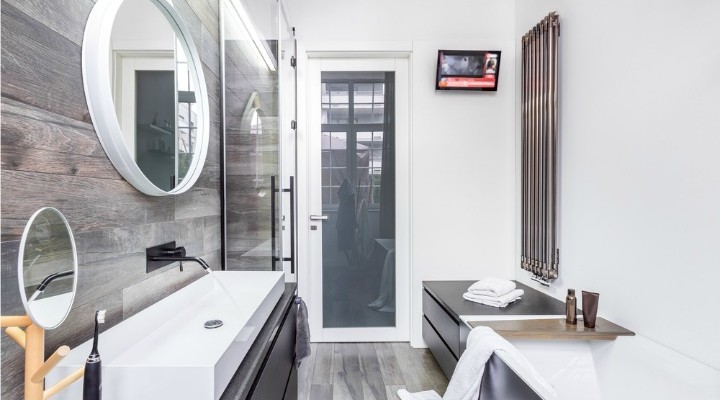 Your bathroom is usually a place of practicality and function and we probably spend the least amount of time in there than any other room. However, for some, bathrooms are a place to relax. Yours doesn't have to be dull and boring. Nowadays there are all kinds of gadgets you can install to make your bathroom exciting and modern. We chose five of the best that will become more affordable this year.
1. Smart Toilets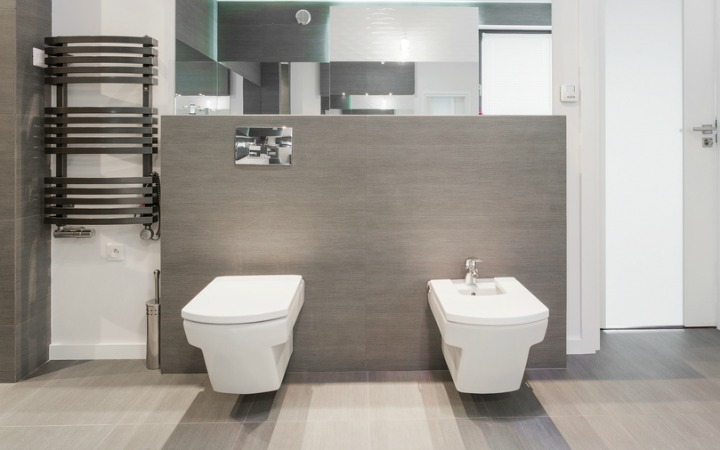 Smart toilets range from pretty smart to super genius. Some will flush on their own, with a sensor that enables an automatic flush. Others save water, only flushing the required amount each time so they are better for the environment. The Geberit AquaClean Mera has everything you need in a toilet and more. If you want a toilet that does everything, you can have one that washes, dries, deodorises and even warms the seat. Smart toilets are extremely expensive, often costing thousands of pounds. However, the prices of smart toilets are sure to decrease due to the amount that are now on the market.
2. Mirror TVs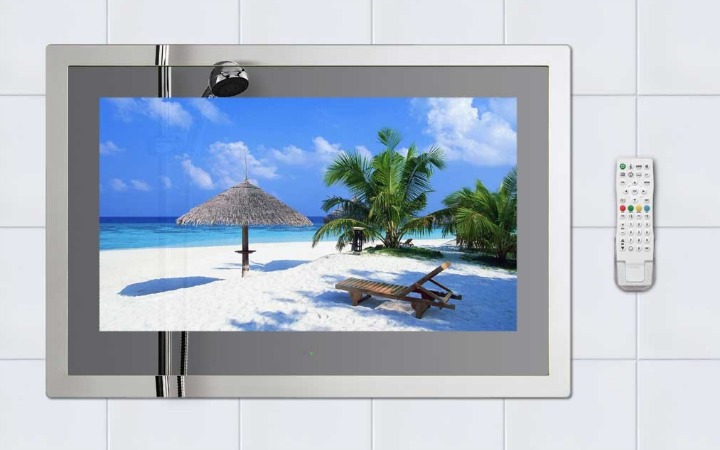 There's something quite exciting about a product that looks like one thing and turns into another. A mirror with an integrated TV is a cool addition to any bathroom. It allows you the luxury of watching your favourite show whilst relaxing in the bath or getting ready for work. Only a few years ago, these incognito TVs would have cost thousands of pounds. Thanks to technological advancements and popularity, they are now widely available. You can get your own mirror/TV combination for as little as a few hundred pounds. Watervue have a great range of styles, sizes and budgets to suit your needs.
3. Musical showers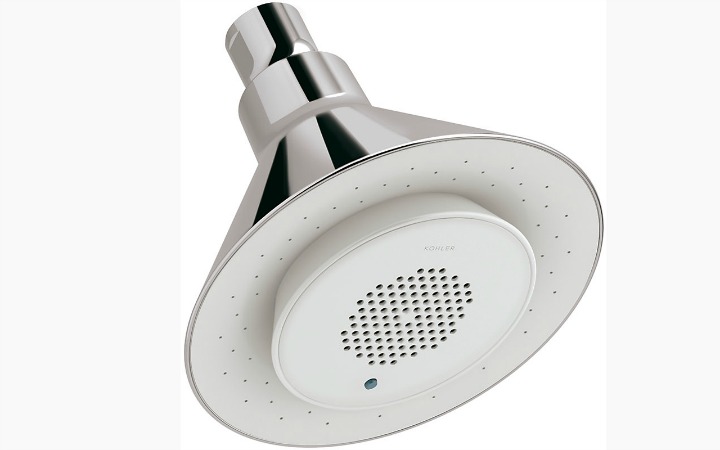 Sound travels faster in water than in air, so it's no surprise that shower speakers are extremely popular. They work by simply attaching a new shower head to your existing shower with a built-in speaker. They are powered by wireless technology, so you can set up a showering playlist on your phone and listen to your tunes without a worry. You can buy these kits for under £100, but if you want one with all the bells and whistles, the Moxie is a great choice. It's sleek, stylish and connects straight to your phone with no hassle.
4. Warming towel storage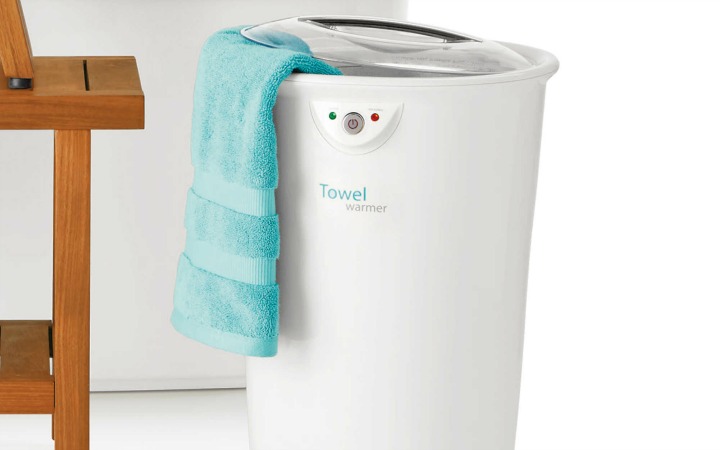 Warming drawers are traditionally used for proving dough and keeping food warm in the kitchen. However, now the same idea has been applied to keep your towels toasty in the bathroom. You can install one to match your bathroom units. However, if your bathroom is too small for drawer space, a great alternative to a heated towel rail is a towel warmer. Brookstone's towel warmer is a neat, white container that fits two large towels. It heats your towels in just 10 minutes and costs around £70 (converted from USD). It won't take up too much room, either. At just 22" high and with a base of 12", you can easily fit it into a nook in your bathroom.
5. Scales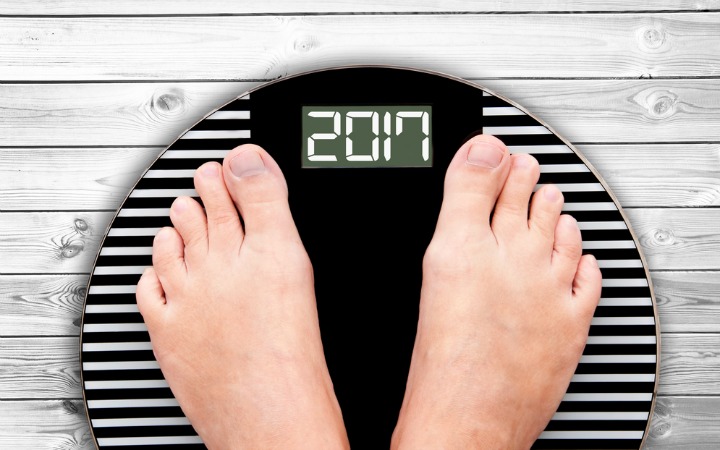 Gone are the days of traditional bathroom scales that are shaky and inaccurate. Now, you can buy a set of smart scales that can tell you a whole host of statistics about your body. Perfect for the health conscious, these scales can tell you your weight, BMI, fat percentage and even your pulse so that you know exactly where you are health-wise. These scales also connect to apps on your phone, so you can keep track of your health progress. Some of them even interact, changing colour or showing a display for progress.