How To Match Your Tiles To The Bathroom Trends of 2016
When it comes to your bathroom, tiling is an effective solution for a room that constantly undergoes various levels of moisture from day to day. Tiles are simple to clean, hard-wearing and environmentally friendly. They're also water resistant and an incredibly attractive option, coming in a large range of styles, colours and patterns.
However with all the options out there it can be difficult to decide which is the best style for you, especially if you have a particular bathroom trend in mind and are looking for exactly the right tile to fit the bill. Keeping the most popular bathroom trends of this year in mind, we have chosen the best solutions for you and your bathroom.
The Natural Look – Wooden Look Tiles
Your bathroom should always be a personal oasis in which you wash off the dirt of the day and really relax. For this bathroom trend though, the term oasis is more a literal term than it is a figurative one. Focusing on a natural look in the bathroom means leaning towards a fashion of embracing the use of simple colours, patterns and natural textures.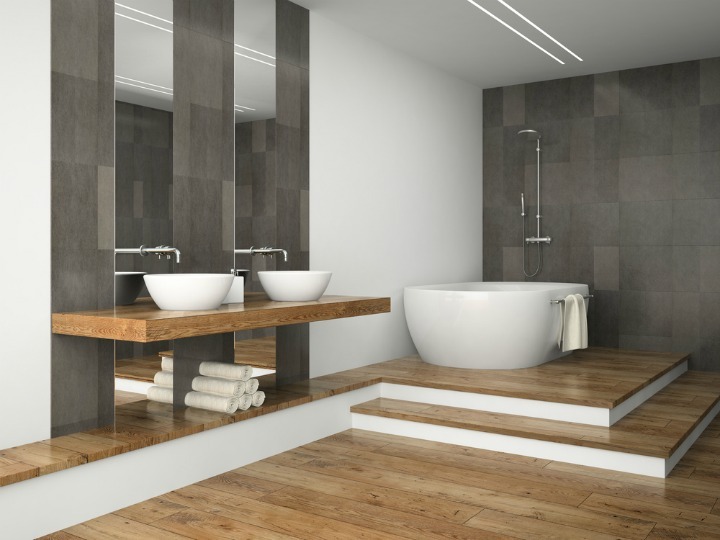 or this reason wood look tiles have become increasingly popular. There are selections of wood tile styles available to help you replicate that natural look in your home. The reclaimed wood look is massively popular as is a painted wood fashion. The newest move in this style has a focus on replicating the grain in wood and within this style of tile there are a range of realistic shades for your bathroom.
Cement Bathroom Style – Cement and Cement Look Tiles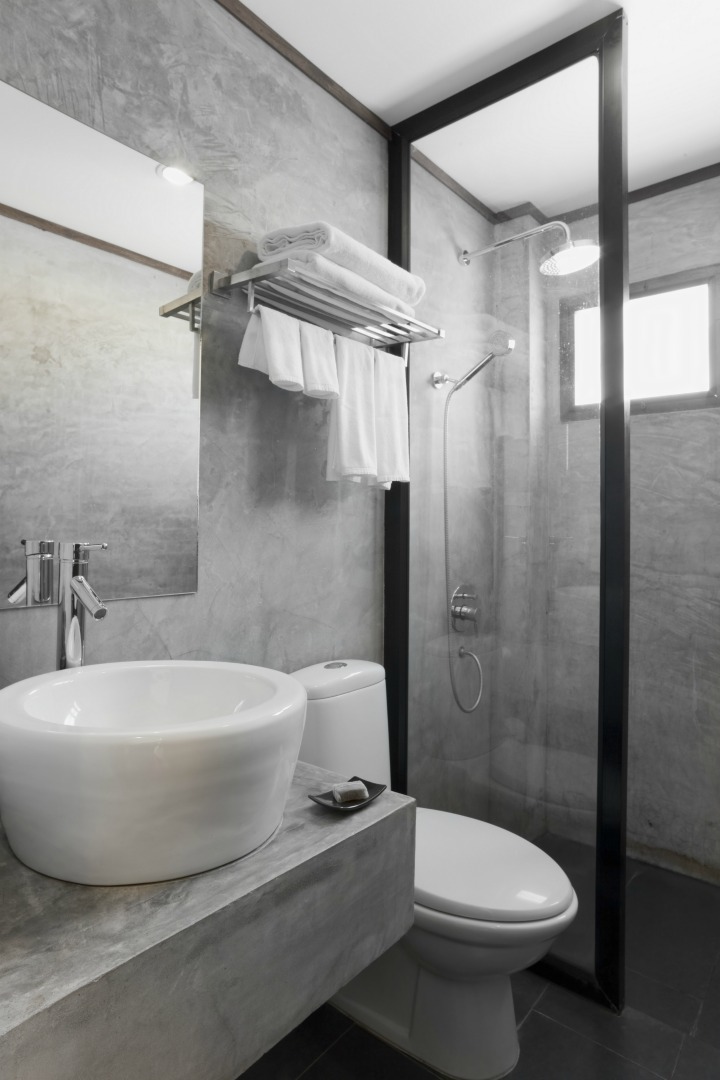 Edgy style is on the rise in every aspect of the interior design world and is already a popular go-to approach in many modern restaurants, bars and hotels. Featuring contrasts between plain walls and hard wearing features, this trend relies on industrial like flooring and walls to really make its message clear.
Cool, gritty concrete tiles are the answer to quickly indicating an obvious inspiration in your bathroom. You can also try polished concrete tiles to achieve a similar look to a polished concrete pour, either on the floor or wall. For this look, contrast the harsh, cold impact of the material with wood and luxurious bath mats and towels.
Industrial Chic – Brick Look Tiles
Industrial inspired bathroom design is already a firm favourite. Think heavy brass taps and large Belfast sinks in factory-like settings to really get an idea of this aesthetic. You don't have to live in a converted warehouse to achieve this style though, but instead ensure you have a few key elements that scream sturdy and authentic.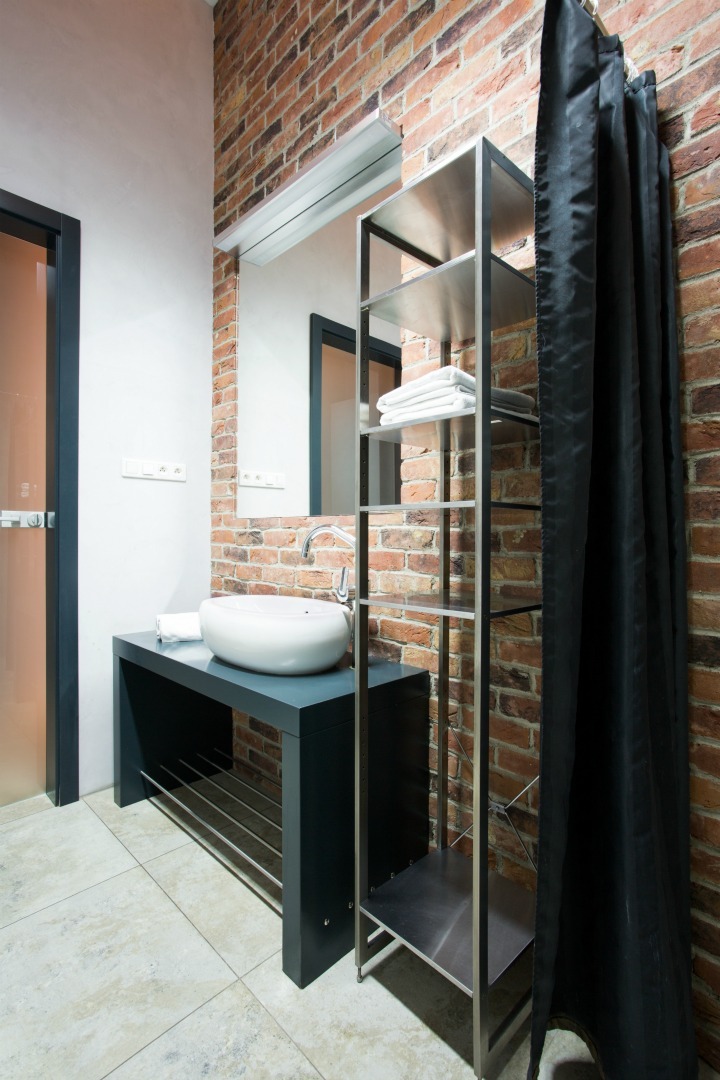 For your tiling choice look to brick look tiles. The exposed brick visual is key in incorporating the industrial chic look into your bathroom and the tiled version is much easier to maintain. If the idea of tiles that look similar to exposed red brick is a little too strong for your tastes then you can install painted look ones, either on your walls or floor.
The Handmade Aesthetic – Marble
Delicate, artisanal tiles regarded as wonderfully beautiful for their handmade imperfections have confidently claimed their space in the interior designing world. Moroccan style patterns are particularly popular, set around plainer or completely plain tiles. This style brings ornate visual appeal to any bathroom but to avoid the risk of making your bathroom too dense with colour and pattern we suggest contrasting with plain tiles.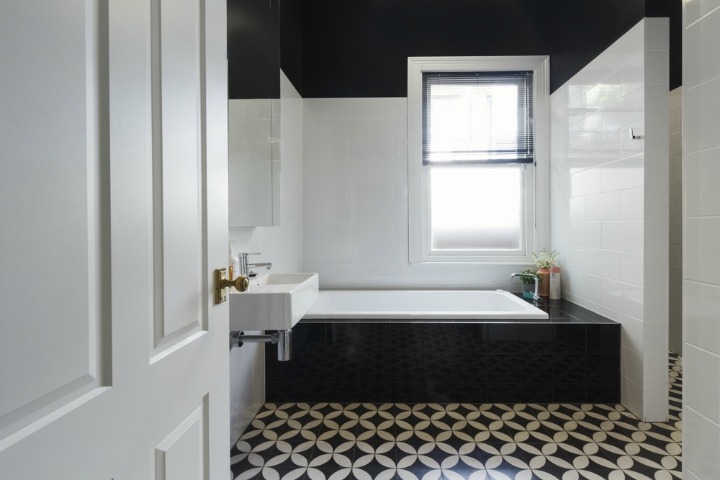 Related: Fantastic Ways To Make Your Bathroom More Colourful
Marble tiles are viewed as classically elegant but can sometimes be a little pricey. Marble lookalike tiles are much more pocket friendly. The natural veining of these 'marble effect' tiles present a visually appealing partner to artisanal tiles and will make your bathroom into a unified space, with a strong sense of style.
Geometric Fashions – The Plain Tile Trend
The geometric style has been massively popular over the last few years and that's not expected to change this year, either. However, whereas this trend has been dictated in the past by products stuffed to the brim with arrow like and checked patterns it's now moving into a plainer sphere.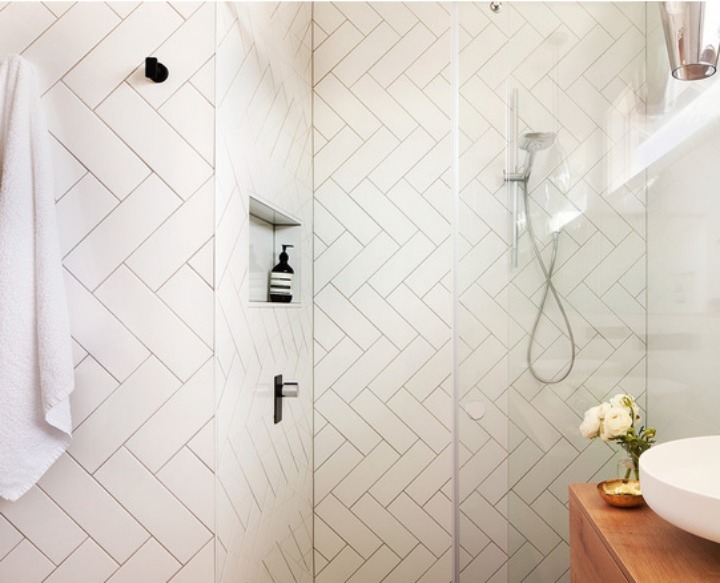 Using plain tiles in the bathroom ensures the space's longevity and a cleaner style. To achieve the geometric trend, laying these tiles in various patterns such as herringbone, basket weave and windmill formations will quickly achieve the geometric fashion for your bathroom without compromising on a clean, calm look.
Do you know a particular bathroom trend and tile that go hand in hand? Let us know in the comments.