5 Rustic Design Ideas For Your Bathroom
A rustic bathroom is usually characterised by interesting quirks and the use of natural materials you would be unlikely to find in any other type of bathroom. This includes such things as natural woods with exposed grains and heavy looking stone features. With a rustic bathroom, the focus is usually on bringing a little bit of the outdoors indoors, by incorporating natural elements. To show you how you can incorporate a bit of rustic style in your bathroom, look no further.
1. Stone additions
Stone is one of the most popular materials in rustic style bathrooms, making it seem as if your bathroom wouldn't be out of place in an old cottage in the middle of the forest. Stone is a good material to use in the bathroom, as it's water resistant. It's also attractive and expensive looking whether you opt for marble, slate or limestone.
For a hint of this material in your bathroom you could simply choose stone versions of accessories like soap dishes and dispensers. If, however, you wish to make more of an impression with the natural stone in your bathroom then you could install a stone sink, or opt for large stone flags on your bathroom floor.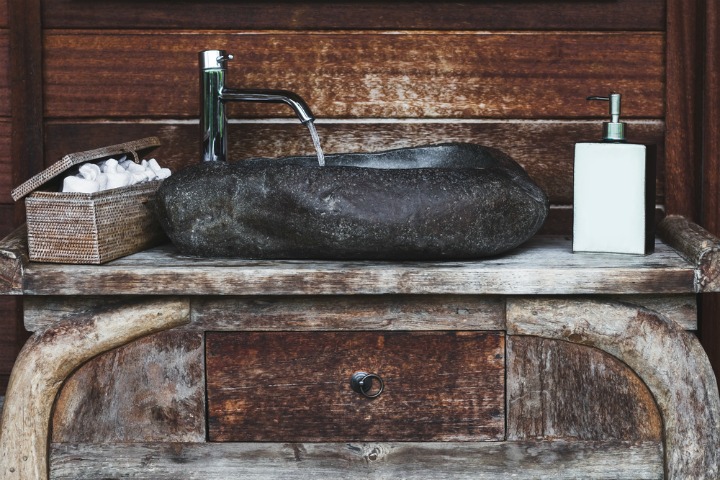 2.Rustic wooden features
A quick and simple way to instantly make your bathroom look more rustic is to use old wood as a feature. If you're fortunate enough to have exposed beams in your bathroom then you should capitalise on these, leaving them open to the air and installing cabinets in a similar wood colour. This will help to tie together your bathroom whilst bringing attention to the authentic features in the room.
If you would prefer to simply hint at a rustic theme instead then look for old wooden pieces to use as decoration. A vintage ladder is a great place to hang towels, as well as being a quick, cheap way to inject rustic style. If you want something more dramatic you could transform an old wooden dresser into a vanity by affixing your sink to its lid. You could also turn some old wood into a convenient and eye-catching bath tray to store your essentials on when bathing.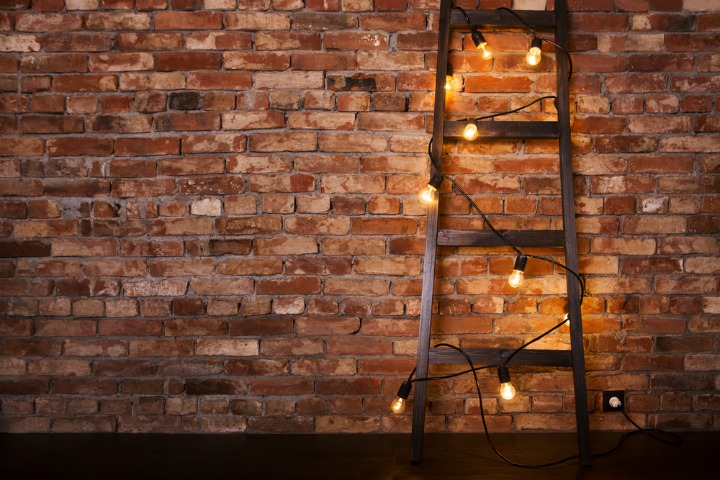 3.Exposed brick
If you're lucky enough to have old brick walls in your home then they will look stylish left exposed in your bathroom. If you're not such a big fan of the colour of your bricks, painting them is a great idea and will still help to inject some earthy charm. If you're not so fortunate, then making a feature wall in the form of bricks, such as behind your bath or sink, for example, is a good option. There are also tiles and wall coverings available that mimic the exposed brick look but are fully sealed which makes for an excellent alternative in the wet areas of the bathroom.
4.Hints of greenery
Incorporating real plants and flowers into your bathroom décor will help to brighten the space. It will also be a very strong connection to the outdoors. To do this make sure you mismatch the pots your plants are in, or make sure the pots are worn looking so they don't detract from your theme. If you're planning on putting plants in your bathroom just make sure you choose plants that are suited to a humid environment. Plants naturally filter the air so it will improve the bathroom environment drastically.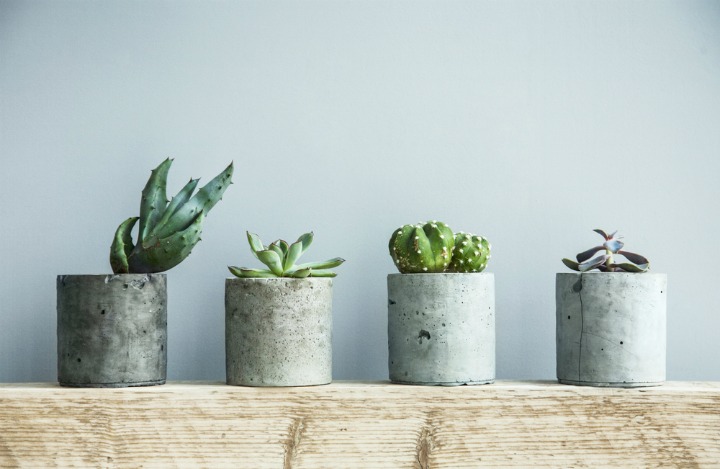 5.Freestanding baths
If you decide you'd like a bath in your bathroom then the only real option for a truly rustic feel is a freestanding bath. This traditional type of bath style is eye-catching and comes in a wide variety of different materials and shapes, meaning you're bound to find the ideal bath to inject your bathroom with that homely charm.
Freestanding baths look great in a rustic theme bathroom and paying attention the material you opt for will make your bathroom have even more of an impact. Freestanding baths made of the materials previously mentioned or of cast iron should help to give the desired effect. They can also be the main source of the effortless aesthetic in your bathroom if you would prefer to subtly hint at this style.