WRSLLKC419
Aqua4MA Standard Linear Kit for 4m2 Area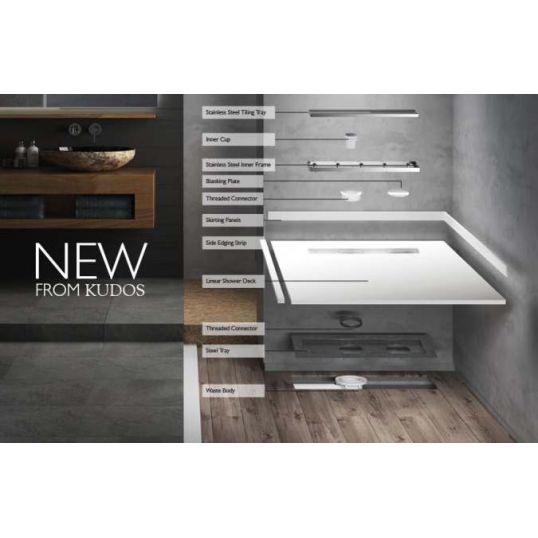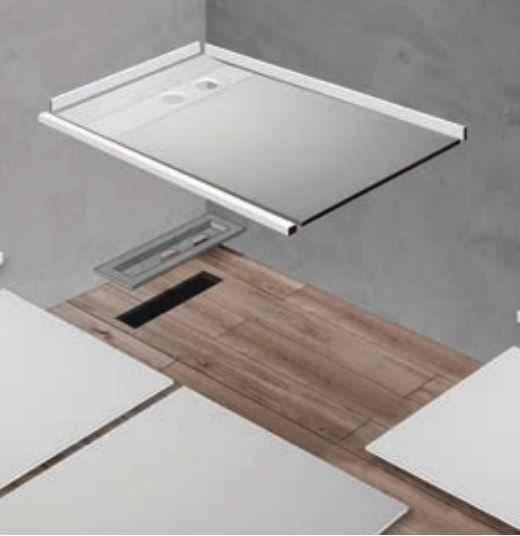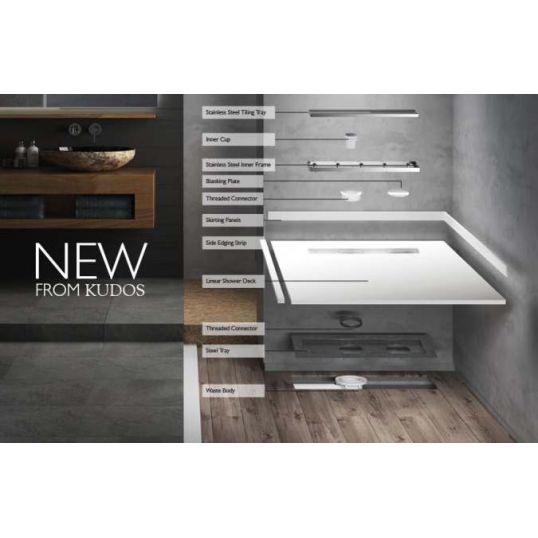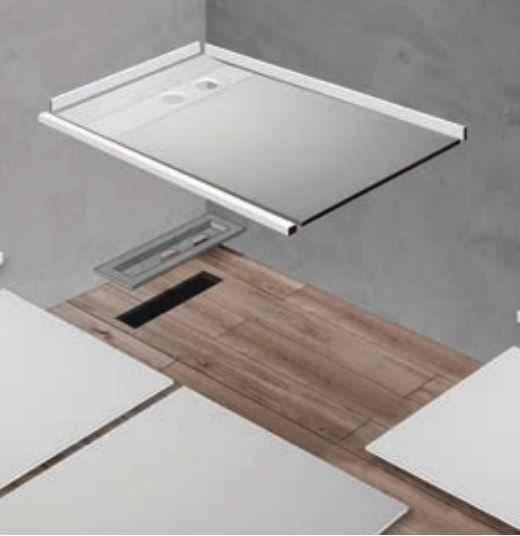 Kudos Aqua4MA Standard Linear Kit for 4m2 Area
Free delivery
on all orders over £400*
14 Day
Money Back Guarantee

Linear Kit for 4m2 Shower Area
Includes:
Metal Under Tray Base
Top4ma Shower Deck 1185 x 900mm linear Waste
Linear Waste Kit with Tileable Drain Insert
3 x 19mm AQUA4MA Panels
Skirting Panels
1 x 300mm Tube of Grabber
1 x Solvent Weld
Kudos's Aqua4Ma Floor4Ma wetroom deck can be cut down on site to different sizes to suite the size you require. Please refer to the installation instructions for further details.
Aqua4MA™ wetroom system has been designed and developed to provide installers with a quick, uncomplicated system to create a totally watertight solution that requires only basic DIY skills to fit.
Aqua4Ma wetroom kit includes the patented Floor4MA® shower tray, constructed from tough galvanised steel, comes complete with the easy to install Top4MA® base and waste and can be fitted with minimal joinery skills, negating the need to reduce the height of floor joists and is simple enough to install within 1 hour.
Once fixed in place the Floor4MA® base creates a robust, load bearing tray that strengthens the floor and is immediately ready for the Aqua4MA™ floor and wall panels.
The Aqua4MA™ floor and wall panels have a tongue and groove mechanism, with solvent welded joints, which provide a tough, durable and flexible system that is totally watertight even before tiling.
Aqua4MA™ panels are strong enough to allow accessories to be screwed directly into the wall panels without the worry of damaging the watertight seal.