Bathroom Brands Digital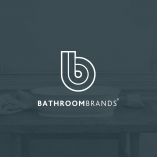 Bathroom Brands Digital specialise in the design and manufacture of digital showers. Simplicity, elegance and sophistication are the cornerstones of impeccable bathroom design and each Bathroom Brands Digital shower perfectly embodies these three elements. Each digital shower system is intended to match flawless performance with discrete appearance to create a truly exquisite shower experience.
There are many benefits to choosing to go digital in the shower from intuitive controls to precise temperature control. A range of designs is available in both contemporary and traditional styles to match the vision of any dream bathroom. If you would like to know more about the benefits of a digital shower contact our customer service team on 03300 882 803 or via email at [email protected] .
Read more