About Us
At Soakology our aim is to create the ultimate collection of beautiful products that are kinder on the bank balance.

You may think it's a bit uncertain buying a bathroom or shower online as you're not exactly sure who you are dealing with. However traipsing up and down the high street doesn't appeal to you either.

If you are anything like us you want something that looks fabulous, is well made and good value too.

Plus it needs to work in the way you want it to. Oh... and if the need arises you want to be able to talk to a real person! This is where we come in!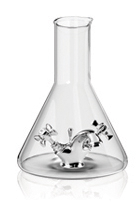 PRODUCT TESTING
Shop with confidence! All the products on this website have been tested and conform with the relevant British Standards.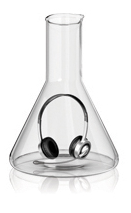 CUSTOMER SERVICE
Our Customer Service Advisors are knowledgeable and happy to help with any questions or advice you may need. If they don't know the answer to your question they will find out!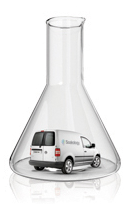 YOUR DELIVERY
We aim to deliver your products at a convenient time on a pre-arranged date. To discuss delivery dates and arrange a suitable time speak to one of our Customer Service Advisors.
FUSS-FREE RETURNS
If you don't, like your products you can return them to us within 14 days of delivery for a refund. Simply speak to one of our Customer Service Advisors to arrange authorisation.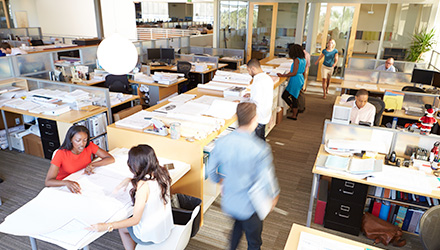 WHAT WE DO
Soakology's designers have been hard at work creating products exclusively for the UK bathroom owner. Our team then source the best craftsmen and manufacturers to bring our designs to life.
Because of our passion for quality these are often the same people that make the products for high end, big budget, bathroom brands! Whether it's focusing on the plating of one of our taps or examining the wood finish on one of our cabinets we are always trying to get the products just right for our customers!
With this same scientific approach in mind we have also carefully selected a range of products from leading bathroom brands to offer to our discerning customers at prices that are far superior to others you might find.
WATER WISE
Bathrooms are the most important room in the house...well we think so!
Water saving technology is built in to many of our designs, however human habits and poor maintenance account for most water wastage in the UK. Did you know that the average bathroom uses 68% of all of the water used in the home?
A single bath uses around 180 litres of water whereas the average 8 minute shower uses only 96 litres. A dripping shower head can waste 5500 litres per year and the purchase of a water saving tap can save you 300 buckets of water annually!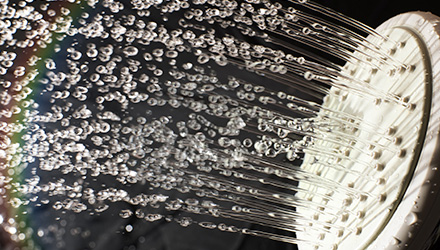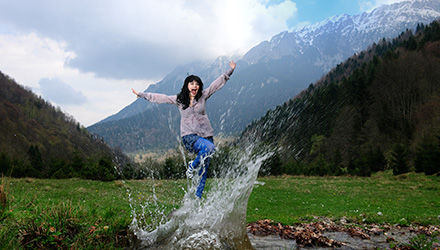 INSPIRATION
Let us inspire and help you to create your dream bathroom.
Our Soakology blog is filled with many inspirational articles and even a 'how to' section to assist you in getting started on both small and large projects at home. Our social media postings are always highlighting trends and exciting stories - never trying to 'sell' to you - just attempting to inspire and interest you! Our enormous range of over 7000 products has everything you need to start your bathroom project.
Whether you're are designing a contemporary wet room, a modern, classic or period bathroom our beautiful products will inspire you. If your still lost for ideas or have a question why not give us a call.